We offer a weekly or biweekly seminar that generally runs during the academic year and covers topics related to the latest research and evidence-based treatment of eating disorders and related conditions. The seminar is open to UCSD staff & trainees, as well as community clinicians and graduate students.
Our seminars are a great time to learn from experts about a variety of topics. The seminar is also an opportunity to network with other community practitioners and our staff.
If you'd like to be included on the email list on which we send out the seminar schedule as well as announcements of upcoming seminars, please sign up here.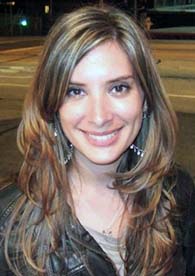 Leslie Karwoski Anderson, PhD
Training Director
UCSD Eating Disorders Center for Treatment and Research
Department of Psychiatry
University of California, San Diego
4510 Executive Drive, Suite 315
San Diego, CA 92121


(858) 534-8068


2020 Schedule
Date
Details
Time
Location
1/7/2020

Journal Club

Dr Guido Frank, MD

12:00-1:00pm
4510 Executive Dr, #220
Pacific Room
1/21/2020

Canceled: Binge Eating Disorder

Dr Kerri Boutelle, PhD

1/28/2020

Canceled: Best Practices in Clinical Supervision

Chelsie Giambrone, LCSW

2/11/2020

Couples therapy

Dr Jessica Hughes, PhD

12:00-1:00pm
4510 Executive Dr, #220
Pacific Room
2/18/2020

Couples therapy

Dr Jessica Hughes, PhD

12:00-1:00pm
4510 Executive Dr, #220
Pacific Room
2/25/2020
12:00-1:00pm
4510 Executive Dr, #220
Pacific Room
3/3/2020

Journal Club: An Examination of the Interpersonal Model of Binge Eating over the Course of Psychological Treatment

Anna Karam, MA

12:00-1:00pm
4510 Executive Dr, #220
Pacific Room
3/10/2020

Exercise and ED

Dr Brian Cook

12:00-1:00pm
4510 Executive Dr, #220
Pacific Room
3/17/2020

Canceled: Binge Eating Disorder

Dr Kerri Boutelle, PhD

3/24/2020

Canceled: Self compassion to avoid burnout

Dr Elise Curry

4/7/2020

Canceled: Psychopharmacology of Anorexia and Bulimia

Dr Mary Ellen Trunko, MD

4/14/2020

Canceled: Psychopharmacology of Anorexia and Bulimia

Dr Mary Ellen Trunko, MD

4/21/2020

Canceled: Psychopharmacology of Anorexia and Bulimia

Dr Mary Ellen Trunko, MD

5/5/2020

CBT in the Time of Coronavirus: Clinician Tips for Working with Eating Disorders via Telehealth

Brittany Bohrer, MA

12:00-1:00pm
Virtual Seminar

5/12/2020

Treatment of OCD in Patients with Eating Disorders

Dr Sanjay Saxena, MD

12:00-1:00pm
Virtual Seminar
5/19/2020

Canceled: Establishing Goal Weights & Obstacles that Interfere

Erin Reeves, RD

5/26/2020

Best Practices in Clinical Supervision

Chelsie Giambrone, LCSW

12:00-1:00pm
Virtual Seminar