Trainings and Events
5 Day Intensive Young Adult Eating Disorders Treatment
Next scheduled dates with availability: March 27, 2017- March 31, 2017
UC San Diego Health
Eating Disorders Center
Samira Zakkout, M.Ed/Ed.S.

Admission Clinician
(858) 246-1825
eatingdisorders.ucsd.edu
Dr. Stephanie Knatz, PhD

Program Director, Assistant Clinical Professor
Melissa Mello, M.A., LMFT

Therapist
Dr. Emily Gray, MD

Medical Director
Dr. Danielle Haber, MD

Psychiatrist
Dr. Walter Kaye, MD

UCSD Director
Guest Speaker
We are contracted with most major health insurance companies
This novel 5 day eating disorders treatment is for individuals ages 18+ and their loved ones. The program is based on innovative neurobiology research and is designed to provide clients and their loved ones with hands-on coaching and training from expert therapists. Research suggests unprecedented levels of success when families and support persons become centrally involved in the treatment process. The program teaches clients and support persons effective tools and strategies to manage eating disorder symptoms in a collaborative manner.
Program Structure
The program is Monday through Friday and consists of 40 hours of treatment from 9am-5pm. Clients attend with family or support persons, who may include parents, spouse, extended family members and/or significant other.
Program Components
Psychoeducation
Dialectical Behavioral Therapy Tools
Psychiatric Evaluation
Training for Support Individuals
Live Meal Coaching
Experiential Groups
Dietician Support
Novel Neurobiological Skills
Recovery Support Agreement
Patient Testimonials
"This program gave me more knowledge in a week than I've gotten out of 10 years of 15 different programs."
"Knowledge is empowering and we learned so much. We are walking away with wonderful tools."
"This program opened my eyes to the possibility of recovery."
Past Events
Family therapy for adolescents with eating disorders: A Master Class
Join two preeminent clinical researchers in eating disorder treatment for a 2‐day Master Class covering advanced topics in family therapy for adolescent eating disorders.
Learning Objectives
Create treatment plans to address the specific needs of individual families at different stages of treatment
Apply discussion about advanced topics—including difficulties in engagement, getting stuck midway in treatment, shifting focus from weight gain to broader individual and family issues, revisiting family therapy during relapses—to your current case examples.
Identify families that are not a good fit for the standard family approach and select treatment modifications using emerging research.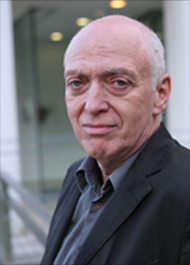 Ivan Eisler, OBE, PhD
Trainers
Ivan Eisler, OBE, PhD

Joint Head of Child & Adolescent Eating Disorders Service, Maudsley Hospital Emeritus Professor of Family Psychology and Family Therapy
Institute of Psychiatry, Psychology and Neuroscience, King's College, London
Dr. Eisler is an experienced trainer who has, for the past 35 years, been developing and evaluating family treatments for eating disorders.
Daniel Le Grange, PhD

Benioff UCSF Professor in Children's Health and Eating Disorders Director
Department of Psychiatry, University of California, San Francisco
Emeritus Professor of Psychiatry & Behavioral Neuroscience, University of Chicago
Author of over 200 peer-reviewed articles, Dr. Le Grange has dedicated his career to training clinicians in evidence-based treatment of eating disorders.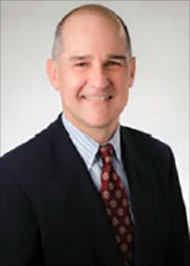 Daniel Le Grange, PhD
Details
October 13th & 14th, 2016 | 9 a.m. – 3 p.m.

UC San Diego Eating Disorders Center

Cost: $600 for 2-day training
Price includes 10 CE credits, lunches and materials
Space is extremely limited. To reserve your spot today, please email Dr. Erin Parks at eparks@ucsd.edu