Trainings and Events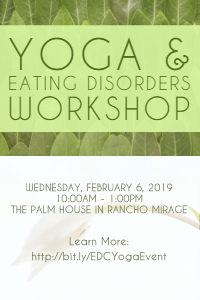 Date: February 6, 2019
Time: 10:00 am - 1:00 pm
Location: The Palm House at Rancho Mirage
Yoga & Eating Disorders Workshop
UC San Diego Eating Disorders Center would like to invite you to an eating disorders & yoga workshop in 2019! This three-hour program will cover a didactic and experiental yoga flow taught by our clinicians who are also Registered Yoga Teachers.
To reserve your spot, please RSVP. For questions contact Vivian Lau.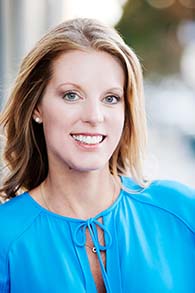 Multiple trainings between February 11 - March 7, 2019
Temperament Based Therapy Workshops
Come and learn from the founders of TBT-S about this new evidence informed multi-family treatment for patients 16 and over with Anorexia Nervosa (AN).
Trainers: Laura Hill, PhD, Stephanie Knatz Peck, PhD, & Christina Wierenga, PhD