Roxanne Rockwell, PhD
Director of Adolescent Services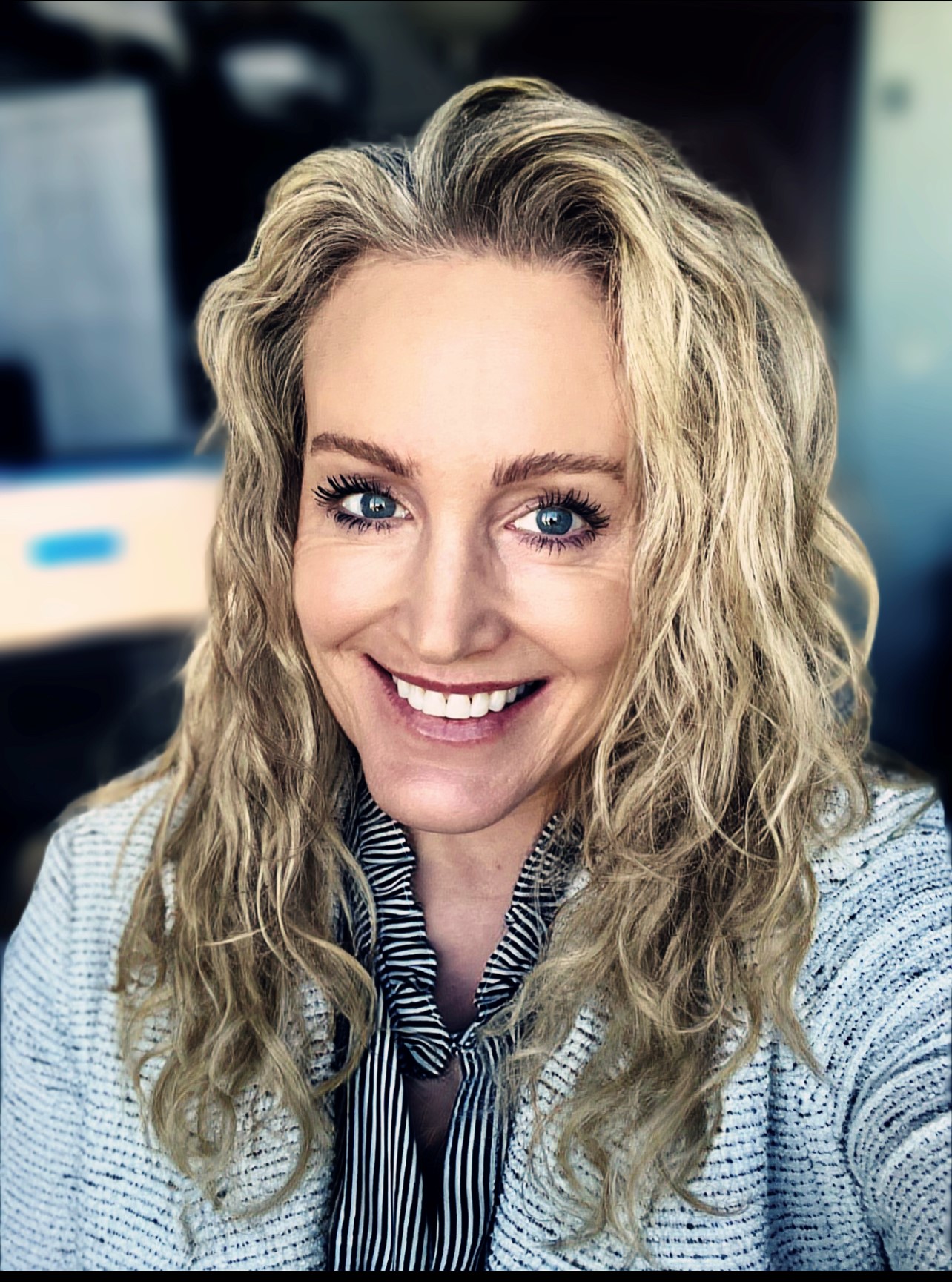 Dr. Roxanne Rockwell is an assistant clinical professor in the Department of Psychiatry and Director of the UC San Diego Adolescent Eating Disorders Service. She has experience in the treatment, evaluation and research of eating disorders and obesity since 1999. She was one of the founding members of the UCSD Eating Disorders Program in 2005, and has been integrally involved in its development and expansion. Dr. Rockwell played a primary role in devising and building the innovative individual and multi-family Intensive Family Therapy (IFT) programs and the adolescent and young adult day treatment and intensive outpatient programs. As a certified Family Based (i.e., "Maudsley") Therapist, she served as the IFT program director for several years, and currently provides training and supervision in this modality for staff and faculty. She founded the UC San Diego Parent Advisory Council (PAC) in 2012 and continues to develop this important service. Dr. Rockwell graduated from the California School of Professional Psychology at Alliant International University, and completed pre-doctoral internship at Rady Children's Outpatient Psychiatry which involved working with children and families dealing with various psychiatric illnesses. Her clinical and research work focuses primarily on eating disorders (anorexia nervosa, bulimia nervosa and binge eating disorder) and weight management issues. She serves as a LEAD Fellow and Diversity Champion for the Office of the Vice Chancellor for Equity, Diversity, and Inclusion at UC San Diego.
Medical Team
Emily Gray, MD
Medical Director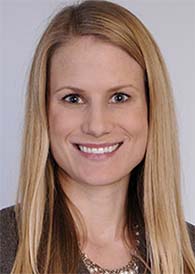 Emily Gray M.D. is the medical director of the Pediatric and Adolescent Eating Disorder Program at the UCSD Eating Disorder Center for Treatment and Research and an Assistant Clinical Professor at the UCSD School of Medicine. She is board certified in adult and child/adolescent psychiatry and completed her undergraduate, medical school, and adult psychiatry residency training at the University of California, San Diego. She received specialty training in child and adolescent psychiatry at the Massachusetts General Hospital (MGH)/McLean Hospital and after graduating, became faculty at Harvard Medical School with an appointment at MGH where she specialized in the treatment of eating disorders, child and adolescent psychiatry, and the overlap between psychiatric conditions and gastroenterology.
Danielle Haber, MD
Attending Psychiatrist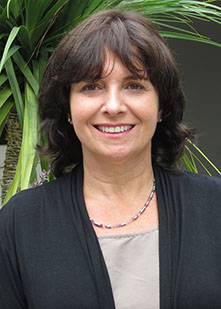 Dr. Danielle Haber has worked in the UCSD Department of Psychiatry since 2002 and as Associate Director of the UCSD OCD Program since 2008. She joined the UCSD Adolescent Eating Disorders Program in early 2012. Dr. Haber has more than 20 years of experience as a child and adolescent psychiatrist and has had a special interest in eating disorders throughout her clinical career. Dr. Haber is an Associate Clinical Professor at UCSD and participates in the teaching and supervision of psychiatry residents. She is board certified in both Adult Psychiatry and Child and Adolescent Psychiatry. Dr. Haber performs psychiatric evaluations, medication management, and provides the psychiatric input to the team of clinicians working with the Adolescent ED patients. She continues to maintain a focus on psychodynamics, biological psychiatry and on evidence based treatments. In addition to her work with the adolescents in the UCSD ED Program, she has a private practice of psychiatry in San Diego. She received her MD from Albert Einstein College of Medicine in Bronx, NY and completed both her Psychiatry Residency and her Child and Adolescent Psychiatry Fellowship at UCLA.
Venus Estepa-Morse, RN
Nurse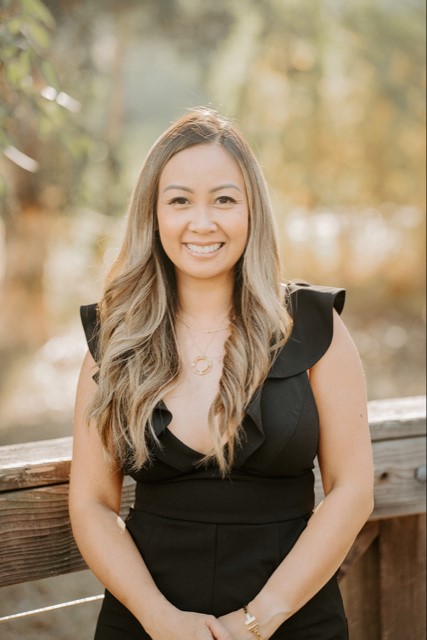 Venus Estepa-Morse, Registered Nurse welcomed the opportunity to work for the UCSD Eating Disorders Center for Treatment and Research Program in December 2012. Her career as an RN includes sub-acute care, travel medicine and experience with adult, adolescent and pediatric eating disorder patients in a partial hospitalization setting. At UCSD, she attends to the medical needs of the patients in the Pediatric Program along with assisting the physicians to coordinate care throughout the patient's treatment process. Venus enjoys spending time with her family and traveling.
Psychology Team
Leslie Anderson, PhD
Director of Training, Clinical Associate Professor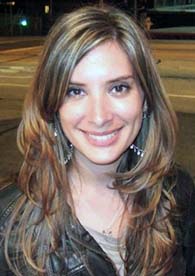 Dr. Leslie Karwoski Anderson is a clinical associate professor, training director at UCSD Eating Disorders Center, and DBT- Linehan Board of Certification, Certified Clinician™. She has a Ph.D. in clinical psychology from the University of Kansas, and completed her clinical internship at Duke University Medical Center. Before coming to UCSD, she held a clinical faculty appointment at the University of Washington, was a supervisor in Marsha Linehan's DBT training clinic, and was a staff psychologist at the DBT Center of Seattle. She currently oversees the training and clinical supervision of the UCSD EDC staff, and conducts individual, family and group therapy for anorexia, bulimia, binge eating disorder and EDNOS. Her research interests are in treatment development, evaluation, and outcomes, especially with regards to adaptations of DBT and FBT, and she has published many journal articles and two books in this area (including the newly released Clinical Handbook of Complex and Atypical Eating Disorders). She frequently gives talks and workshops on DBT, eating disorders, suicidality, and related topics in the community and at national conferences. She has served in several leadership roles within the Academy of Eating Disorders, and is the co-editor of Eating Disorders: The Journal of Treatment and Prevention.
Sarah Archer, LMFT
Program Manager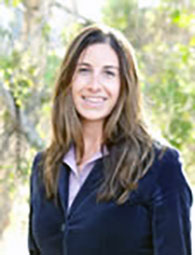 Sarah Archer is a licensed Marriage and Family Therapist who has been working with adolescents, teens and their families for over 8 years. Sarah began as a Therapeutic Behavioral Coach providing in home behavioral modification services for at risk youth. Upon graduating from University of San Diego Sarah transitioned to Children's Hospital providing treatment for children ages 3-18 and their families. There she worked with a variety of diagnosis such as Depression, Anxiety ADHD, ASD as well as co-occurring disorders such as Substance Abuse and Eating Disorders. Sarah recently joined our team in May 2011 and will be providing clinical treatment at the adolescent/teen Day Treatment Program.
Anne Clarkin, LCSW
Program Manager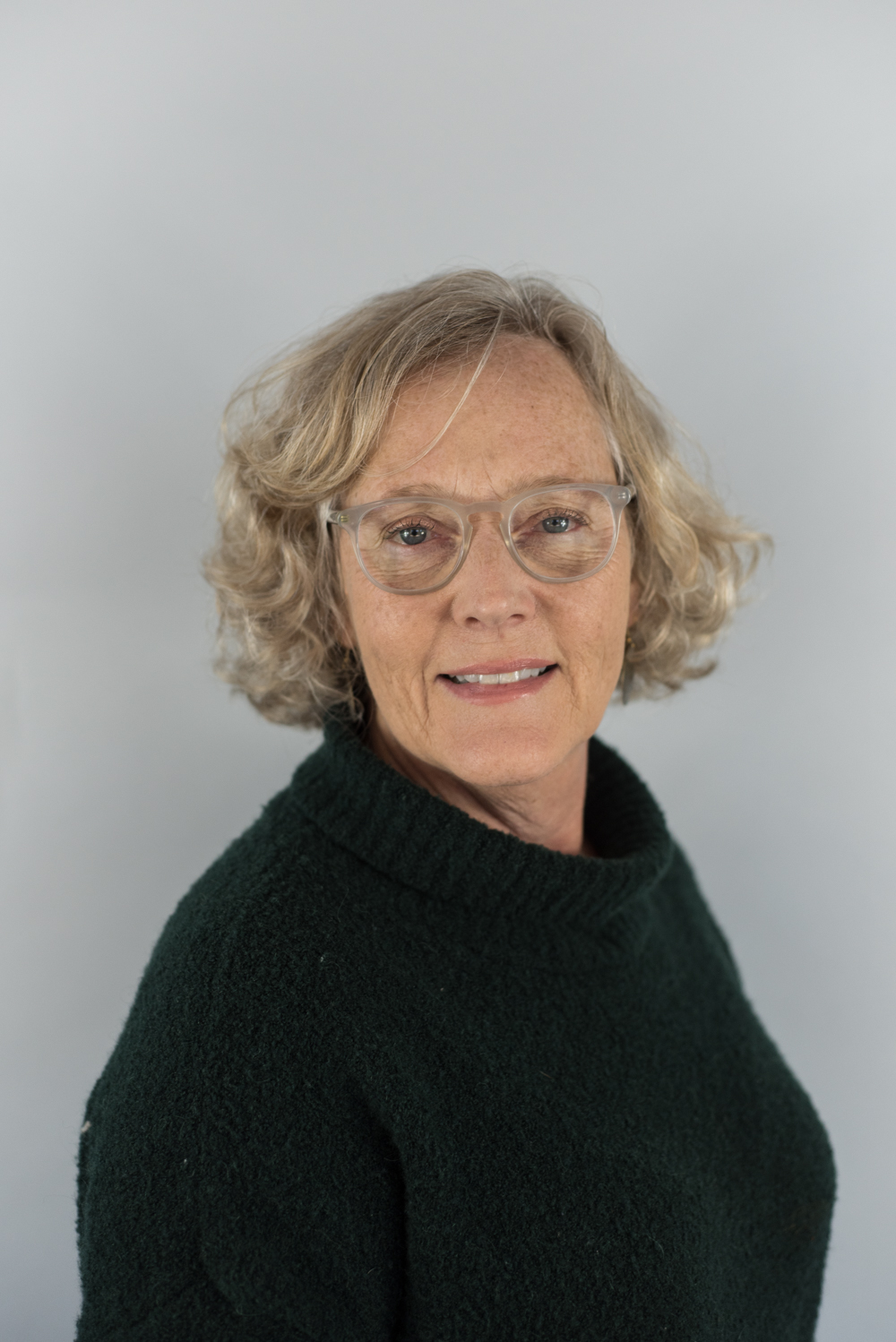 Anne Clarkin is a licensed clinical social worker with over 30 years of experience in the treatment of eating disorders. Anne has been at UCSD Eating Disorders Program since 2009, working in the Adult Program, the Medical Behavioral Unit and now provides group therapy, FBT family therapy and clinical supervision in the Adolescent Day Treatment Program. She graduated from Tufts University with a BA in Psychology and received an MSW from San Diego State University. Anne has designed and directed inpatient and outpatient eating disorder programs in San Diego hospitals and has treated adults, adolescents and families dealing with eating disorders in private practice. Anne has also written a chapter on the treatment of eating disorders for Psychiatric Mental Health Nursing, a nursing textbook.
Ana Ramirez, PhD
Program Manager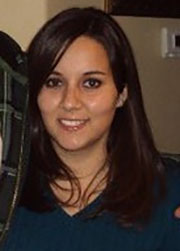 Dr. Ana Ramirez is a licensed psychologist at the UCSD Eating Disorders Center for Treatment and Research and a program manager of the Adolescent Treatment Program. She received her Ph.D. from Texas A&M University in Clinical Psychology and completed a postdoctoral fellowship at the UC San Diego Eating Disorders Center for Treatment and Research. Her research experience includes the development of an eating disorder prevention program and her current research interests include treatment development, evaluation, and outcomes, and the adaptation of available treatments for culturally diverse patient populations. Dr. Ramirez has training in family-based treatment, dialectical behavior therapy, and cognitive behavioral therapy. Her clinical experience includes treatment of eating disorders across the diagnostic spectrum and ages in inpatient, residential, partial hospitalization, intensive outpatient and outpatient settings. Dr. Ramirez emigrated to the U.S. from Mexico and is fully bilingual. Her passion is working to ensure that ethnic minorities have equal access to evidence-based treatments. Dr. Ramirez provides therapy to Spanish-speaking patients and their families within the UC San Diego Eating Disorders Center for Treatment and Research.
Christina E. Wierenga, PhD
Associate Professor/Supervising Psychologist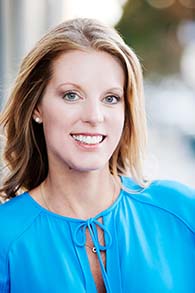 Dr. Wierenga is an Associate Professor and Clinical Neuropsychologist in the Department of Psychiatry at the University of California San Diego. She is an expert in the neurobiology of eating disorders, in particular related to the neural circuitry supporting cognition and behavior. She Co-Directs the Research Program at the UCSD Eating Disorder Treatment and Research Program, where she conducts neuroimaging and neuropsychological research examining the brain basis of disordered eating, with an emphasis on cognitive control, reward processing, and interoception. She is also heavily involved in treatment development efforts for eating disorders guided by a neurobiological understanding of behavior, as well as treatment outcome studies. She is a CA licensed Clinical Psychologist and supervises clinical trainees in the Adolescent Program and conducts neuropsychological assessments in both the Adolescent and Adult Programs. She serves as faculty in the SDSU/UCSD Joint Doctoral Program in Clinical Psychology and the UCSD Clinical Psychology APA approved Internship and is actively involved in training graduate students, pre-doctoral clinical interns, and post-doctoral fellows. She has been funded by the National Eating Disorders Association, the Department of Veterans Affairs, and the Alzheimer's Association.
Therapists
Christin Conkle, LMFT
Lead Therapist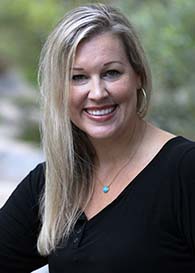 Christin is one of the primary therapists in the adolescent program, with specific focus on FBT and DBT. She has been working with children, teens, and families for over ten years. Christin facilitates our Saturday Program with the families on process, meal coaching, and family activities. Christin graduated with her B.S. degree in Family and Child Development with a Minor in Psychology at San Diego State University. She received her M.A. degree in Marital and Family Therapy from Alliant International University. Christin is certified as a Domestic Violence/Sexual Assault Advocate and has specific training in Motivational Interviewing, FBT, DBT, and Crisis Intervention. Christin started her career working with at-risk adolescents and their families whose primary concerns were substance abuse, neglect, and eating disorders and who were involved with the juvenile justice system. Christin has worked in residential, inpatient outpatient settings, juvenile hall, and psychiatric hospitals.
Cassandra Detgen, M.Ed.
Milieu Therapist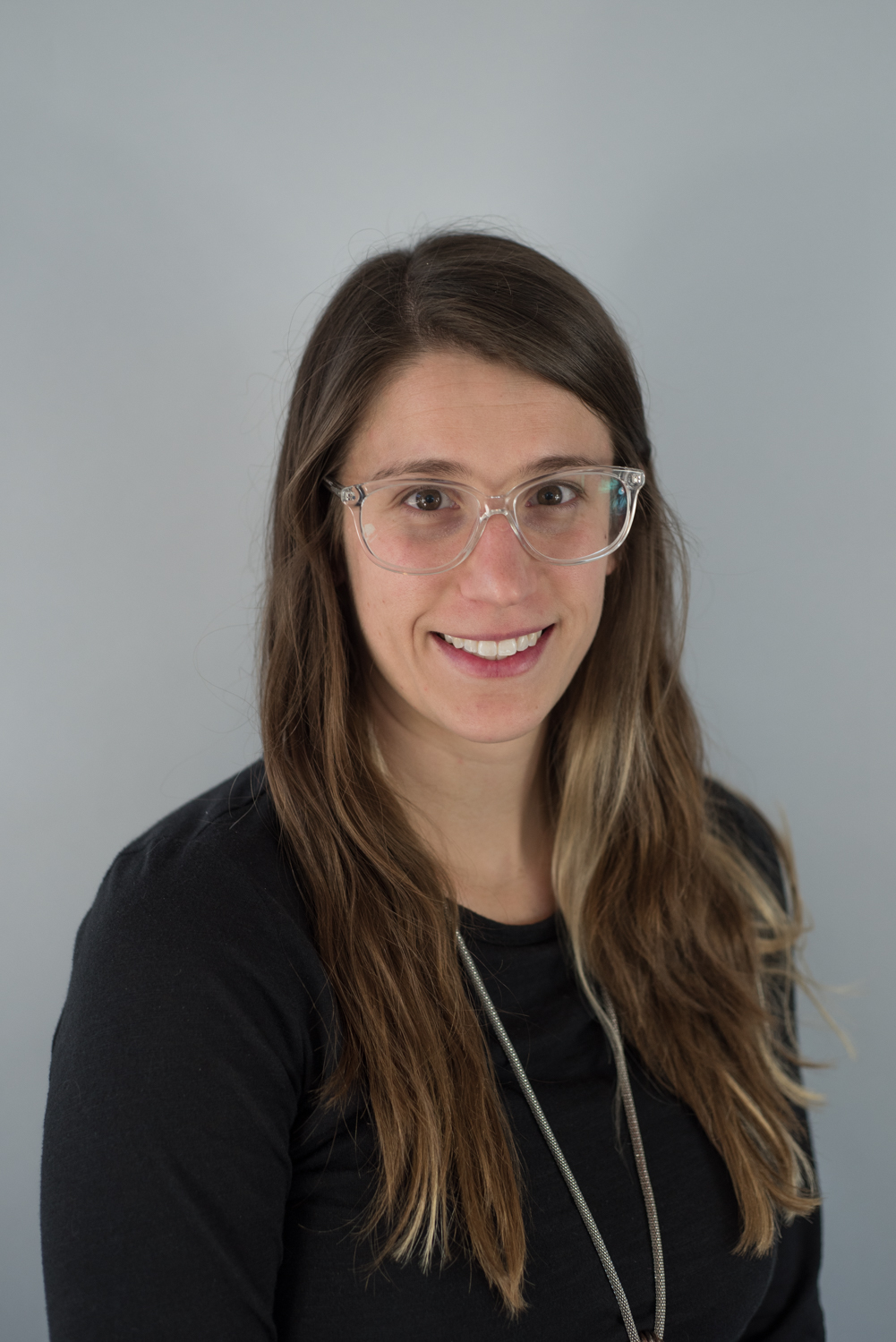 Cassandra received a Bachelor of Science degree in Dietetics from Miami University and a Masters of Education degree in Clinical Mental Health Counseling from Kent State University. She has previous experience working with adults and adolescents in partial hospitalization and intensive outpatient settings. Her role at UCSD includes working closely with the staff and patients throughout the treatment process. Outside of work, Cassandra enjoys traveling and being outdoors.
Carly Hadjeasgari, Psy.D.
Postdoctoral Fellow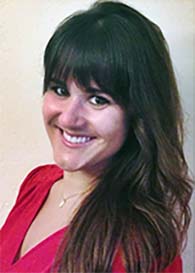 Dr. Carly Hadjeasgari is a postdoctoral fellow at the UCSD Eating Disorders Center for Treatment and Research in the adolescent program. She received her doctorate degree in Clinical Psychology at Alliant International University, San Diego in 2017 and completed her pre-doctoral internship at Loma Linda University School of Medicine. Dr. Hadjeasgari has extensive eating disorder treatment experience working with children, adolescents, adults, and their families at all levels of care. She has been trained in the neurobiologically-mediated temperament of eating disorders as a pre-doctoral practicum student in the adolescent program of the UCSD Eating Disorders Center. Here she learned how to guide clinical interventions by helping her patients redirect their temperaments in more effective ways. Dr. Hadjeasgari's clinical interest and practice has been primarily rooted in FBT, DBT, CBT, and exposure and response prevention for anxiety disorders. Her clinical and research interests are in the development of innovative treatments and prevention programs for eating disorders. When she's not at work, she enjoys spending time with her puppy Rialto.
Megan Hogg, Psy.D.
Postdoctoral Fellow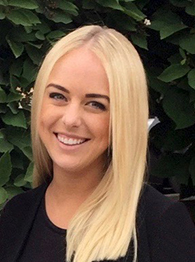 Dr. Megan Hogg is a postdoctoral fellow at the UCSD Eating Disorders Center for Treatment and Research in the adolescent program. She received her doctorate in clinical psychology at Pepperdine University in 2018, her masters in Marriage in Family Therapy at the University of Southern California in 2014, and her bachelors in Psychology at UCLA in 2012. Dr. Hogg completed her pre-doctoral internship at Casa Pacifica, a trauma-informed residential treatment center for adolescents. Her research experience is in trauma and expressive arts therapy, and she has an extensive clinical background in the assessment and treatment of disorders in children and adolescents, including eating disorders, anxiety, depression, psychosis, ASD, PTSD and complex trauma. When working with clients and their families, Dr. Hogg uses an integrative approach rooted in attachment, while utilizing CBT, DBT and FBT in treatment. As a proponent of self-care, Dr. Hogg also enjoys practicing mindfulness and going to the beach with her puppy.
Julie Melekian, MFTI
Therapist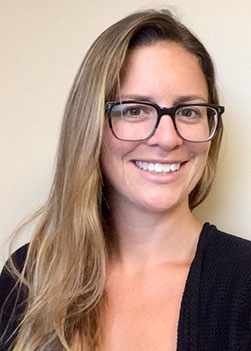 Julie Melekian has been working with the UCSD treatment program since June 2013. Julie graduated with her Master of Arts in Marital and Family Therapy from the University of San Diego where she also previously received her Bachelor of Arts degree. She has a diverse background working with adolescents and their families in a variety of settings, and her interests lie particularly in the areas of behavior modification, risk assessment and grief management. Julie currently works with individuals and families in the adolescent eating disorder program and facilitates the Parent Training and DBT multifamily groups.
Alexandra Muratore
Milieu Therapist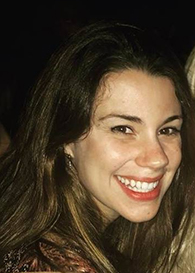 Alexandra is a predoctoral Clinical Psychology Intern at the UCSD Eating Disorders Center and the Medical Behavioral Unit at Rady Children's Hospital. She received her B.A. in Psychology from Skidmore College and her M.S. in Clinical Psychology from Drexel University. Alex is currently pursuing her doctorate in Clinical Psychology from Drexel University, where she has gained extensive experience assessing and treating patients with eating and weight disorders, OCD and anxiety disorders, personality disorders and trauma. She has also received specialized training in administering evidence-based treatments to patients with medical and psychological comorbidities across a variety of clinical settings. Her current research interests include elucidating the biological correlates underlying eating pathology and identifying markers of treatment outcome. Ultimately, Alex hopes to combine her clinical and research interests to help inform and promote effective prevention and treatment efforts for patients with multiple comorbidities.
Salma Soliman, MSW
Milieu Therapist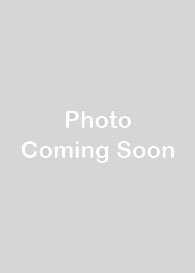 Salma is an Associate Social Worker in pursuit of her clinical license. Salma graduated from Rutgers University in 2010 with a BA in Psychology and minoring in Philosophy. Salma holds a Masters in Social Work from the University of Southern California. Salma began her clinical experience as a behavioral health counselor for adults providing life skills training. In 2011, Salma started her training in DBT and was an affiliate of an intensively trained team. Her clinical experience includes program development, counseling to probation and parole populations, and short term counseling and crisis intervention for at-risk adult populations. Salma currently works in the Adolescent Treatment program providing individual and group therapy.
Emily Whipple, BA
Milieu Therapist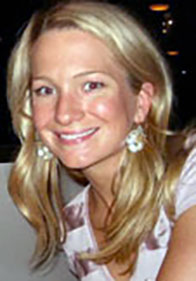 Emily received her Bachelor of Arts in Psychology from the University of Texas at Austin. She came to the program with experience treating eating disorder patients in residential, partial hospitalization, and intensive outpatient settings. As a Milieu Therapist at UCSD, she works with the Adolescent Day Treatment program to assist with needs of the patients and their families, along with assisting the clinical staff to coordinate care throughout the patients' treatment.
Emily Conlon, AMFT
Milieu Therapist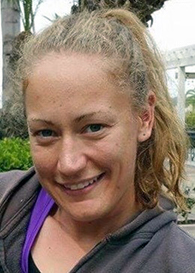 Emily is an associate marriage and family therapist in pursuit of her clinical license. She graduated from the University of San Diego with a master's degree in Marital and Family Therapy, and she began her work at UCSD during her graduate studies. Emily's professional interest is the intersection between eating disorders and gender identity for adolescents and young adults. She also volunteers as a workshop facilitator providing animal-assisted therapy to people struggling with body image and self-esteem. Prior to her career as a therapist, Emily spent 10 years working on feature animated films in Hollywood, as well as coaching and competing in endurance athletics.
Dietary Team
Elizabeth Ajuzie
Dietary & Meal Support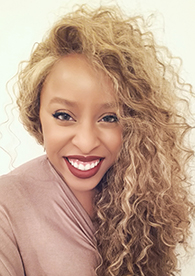 Elizabeth received her Bachelor of Science degree in Nutritional Sciences and Exercise Physiology from the University of Missouri – Columbia. Prior to her appointment at the University of California San Diego, Elizabeth had the pleasure of working as a Nutrition Specialist of the United States Department of Agriculture's Child Nutrition Programs with the State of Missouri Food and Nutrition Service. As a Diet Tech, Elizabeth will oversee the preparation of all meals and snacks for the adult and adolescent patients and assist in creating menus for the program and analyzing the nutrition information for each menu item. As part of the dietary staff, Elizabeth works closely with the registered dietitians to ensure that each patient meets his or her individual dietary needs and provides specialized meal support throughout the day.
Rebecca DeHamer, RD
Registered Dietitian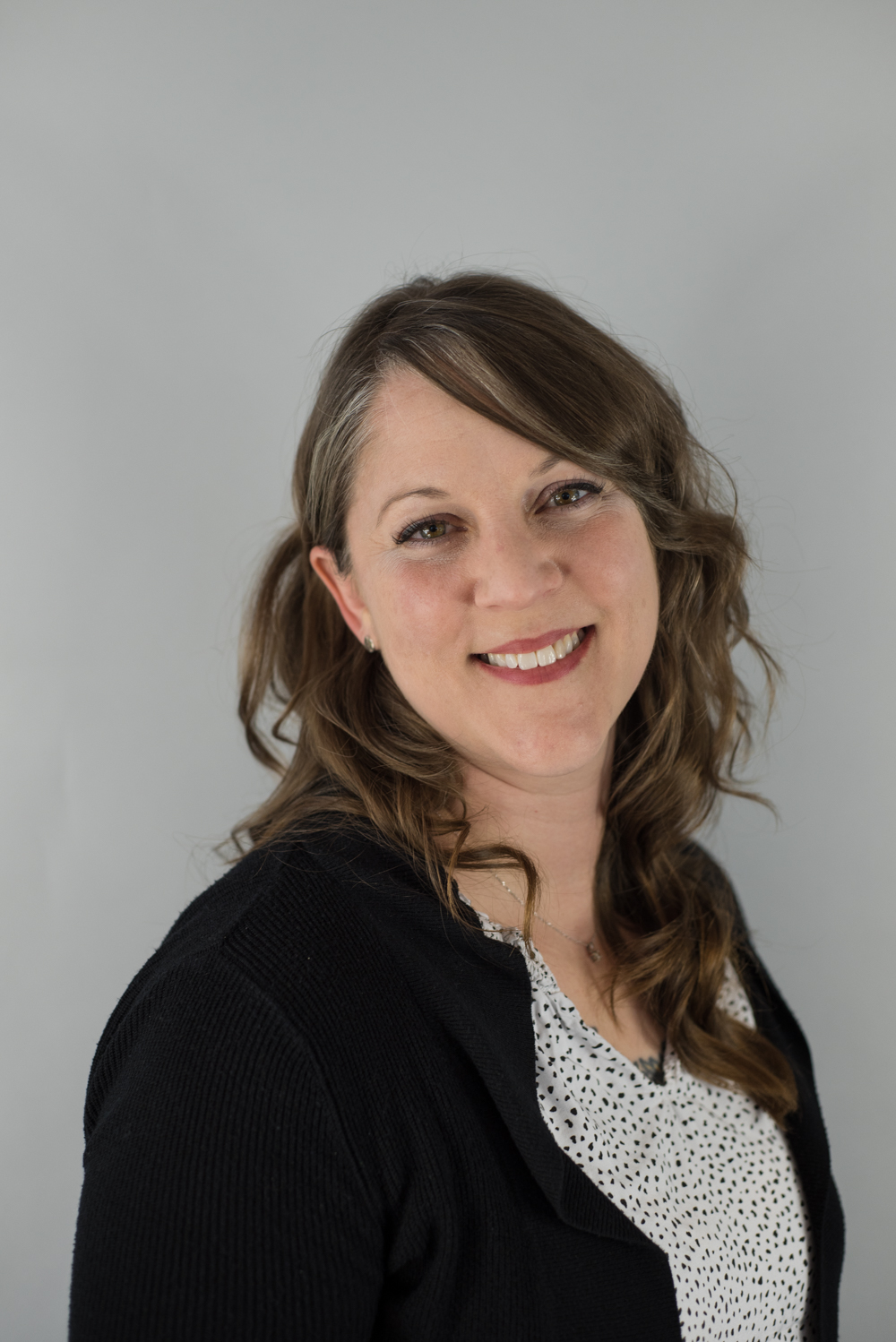 Rebecca DeHamer is a Registered Dietitian who works in the Adult PHP and IOP programs. Rebecca earned her Bachelor of Arts in Education from California State University, Chico and started her career working as a health and physical activity teacher in Berkeley, California. A growing passion for science and nutrition brought her to San Diego State University where she earned her Masters of Science. While in graduate school, Rebecca worked in Public Health for UCSD, Nutrition Counseling for SDSU, and taught as an Adjunct Professor at Miramar College. She went on to complete a year-long dietetic internship at UCSD Medical Center and then accepted a position with our outpatient program. She currently serves on the board of the California Dietetic Association, San Diego as a Co-Communications Chair. When Rebecca is not here working with her patients, she is in her garden with her husband, bulldog, and 8 month old daughter.
Erin Reeves, RD
Dietary Manager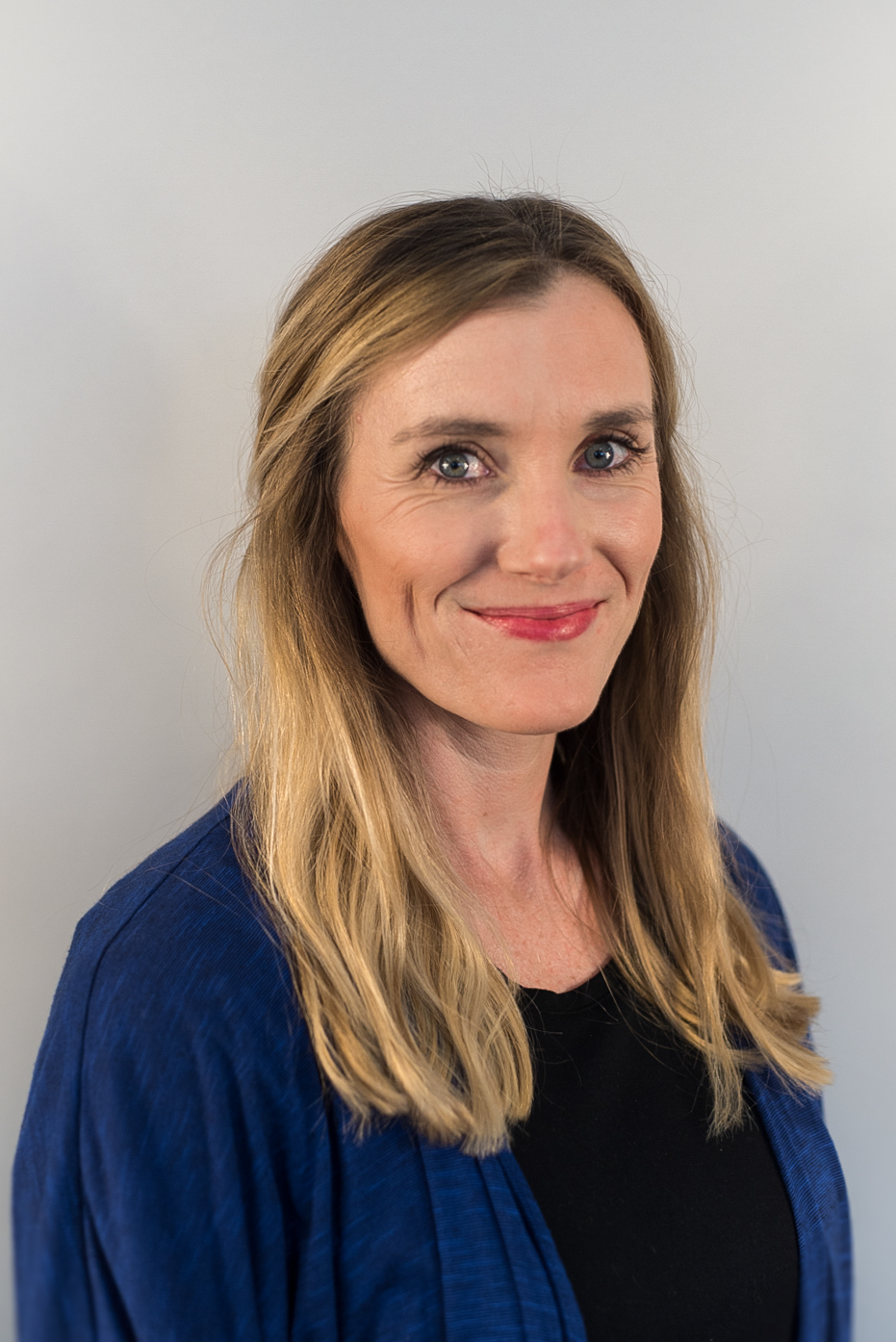 Erin Reeves is a Registered Dietitian who works in the Adolescent and Adult PHP and IOP programs. Erin began working in the field of eating disorders, while earning her Bachelors of Science degree at California State University Long Beach. After graduation, she completed a yearlong dietetic Internship which lead to the Registration Examination for Dietitians through Long Beach State and received her RD. She has experience in working with adolescents, adults and families and has worked at all levels of care including inpatient, partial, intensive outpatient as well as private practice. Erin really enjoys working with patients to work through food fears and not miss out on wonderful life experiences. After moving to San Diego in the Fall of 2013 she is really thrilled to be a part of the UCSD team and enjoying the SD life. She especially loves taking her two wiener dogs to the beach and going on outdoor adventures with her husband.