Medical Team
Mary Ellen Trunko, MD
Medical Director
Associate Clinical Professor, UCSD Department of Psychiatry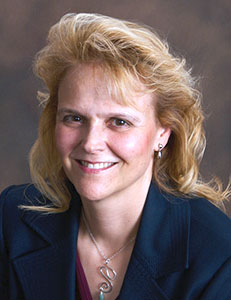 Dr. Mary Ellen Trunko has worked with the UCSD eating disorders program since its inception, and has been involved in planning and development of services, delivery of patient care, and supervision and teaching of junior staff members. As associate clinical professor and medical director, Dr. Trunko performs comprehensive psychiatric evaluations, handles medication management, coordinates primary care and other medical services, and educates patients and their families on physiological, medical and psychological aspects of eating disorders. She also runs an outpatient practice that includes individuals with eating disorders as well as those with general psychiatric needs.
Dr. Trunko is board certified in both psychiatry and internal medicine, an unusual combination that is highly relevant to the understanding and treatment of eating disorders. She has used this specialty knowledge to advise primary care providers on the care of eating-disordered patients through presentations and consultation. She has written review papers and clinical case reports on pharmacological interventions for eating disorders. Dr. Trunko earned her MD degree from the University of Illinois at Chicago College of Medicine, and completed separate residencies in internal medicine and psychiatry at UCSD.
Danica Torres, RN
Nurse
Danica Torres, Registered Nurse joined the UCSD Eating Disorder Treatment and Research Program in December 2010. Her career as a nurse includes acute care experience and experience with adults and adolescent eating disorder patients in residential, inpatient and partial hospitalization settings. At UCSD, she attends to the medical needs of the patients along with assisting the physicians to coordinate care throughout the patient's treatment process.
Psychology Team
Leslie Anderson, PhD
Director of Training, Clinical Associate Professor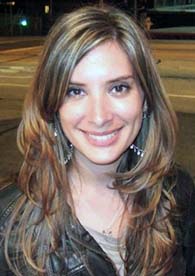 Dr. Leslie Karwoski Anderson is a clinical associate professor, training director at UCSD Eating Disorders Center, and DBT- Linehan Board of Certification, Certified Clinician™. She has a Ph.D. in clinical psychology from the University of Kansas, and completed her clinical internship at Duke University Medical Center. Before coming to UCSD, she held a clinical faculty appointment at the University of Washington, was a supervisor in Marsha Linehan's DBT training clinic, and was a staff psychologist at the DBT Center of Seattle. She currently oversees the training and clinical supervision of the UCSD EDC staff, and conducts individual, family and group therapy for anorexia, bulimia, binge eating disorder and EDNOS. Her research interests are in treatment development, evaluation, and outcomes, especially with regards to adaptations of DBT and FBT, and she has published many journal articles and two books in this area (including the newly released Clinical Handbook of Complex and Atypical Eating Disorders). She frequently gives talks and workshops on DBT, eating disorders, suicidality, and related topics in the community and at national conferences. She has served in several leadership roles within the Academy of Eating Disorders, and is the co-editor of Eating Disorders: The Journal of Treatment and Prevention.
Julie Trim, PhD
Director of Adult Services, Assistant Clinical Professor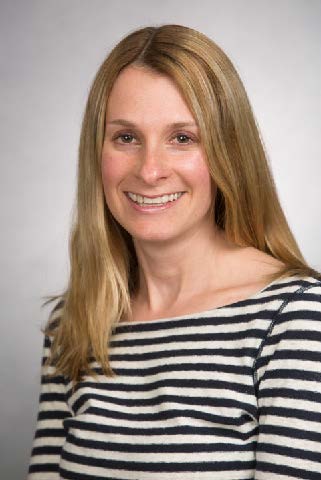 Dr. Julie Trim has been working at the UCSD Eating Disorder Center since 2008, when she was hired as a postdoctoral employee. She developed the Adult Partial Hospitalization Program (PHP) during her postdoc year, and has been managing this program since it opened on April 1, 2009 (which was NOT an April fool's joke!). Dr. Trim has treated individuals with eating disorders for over ten years. She received her B.A. in Psychology and Spanish Literature at the University of Michigan. After college, she spent a year in Buenos Aires, Argentina, to perfect her Spanish and experience life abroad. Dr. Trim went on to receive her Ph.D. in Clinical Psychology from Arizona State University and completed her predoctoral internship at UCSD's Counseling & Psychological Services. Dr. Trim has treated individuals with eating disorders at nearly all levels of care ranging from residential to outpatient. She has a particular interest and specialization in treating PTSD and trauma. She was trained in Cognitive Processing Therapy (CPT)—an evidence-based treatment for Posttraumatic Stress Disorder--in 2010 and is the lead facilitator and supervisor of the CPT group in the clinic. She is currently the Co-Chair of the Trauma "Special Interest Group" (SIG) of the Academy for Eating Disorders. Dr. Trim has found that people with eating disorders tend to be very smart, sensitive, compassionate people who just need a little help in managing their emotions so that they can reach their full potential. She delights in seeing patients transform from living a life in "black and white" to living a life in color. Outside of work, Dr. Trim enjoys spending time with her husband (who is a psychologist at the VA), her two kids (a boy and a girl), and their yellow Labrador Retriever (that is incredibly sweet but doesn't seem to know how to retrieve).
Anne Cusack, PsyD
Adult Program Manager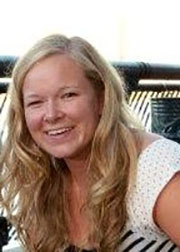 Dr. Anne Cusack is a postdoctoral fellow at the UCSD Eating Disorders Center for Treatment and Research and co-manages the Adult Treatment Program. As a graduate from The Chicago School of Professional Psychology, she completed her pre-doctoral internship at Greystone Park Psychiatric Hospital working with various psychiatric populations. Clinically, she has worked as a therapist on a research trial of Dialectical Behavior Therapy for eating disorders at the University of Chicago, as well as provided treatment of eating disorders, mood disorders, substance use disorder, PTSD and personality disorders in inpatient, partial hospitalization, and outpatient settings. She is currently the Academy for Eating Disorders co-chair for the DBT special interest group. Her research interests include treatment development, acceptance, mindfulness, emotion regulation, and self-injurious behaviors. Anne previously worked in the Adolescent Program and currently provides individual, group and family therapy for the Adult Day Treatment and Intensive Outpatient Programs. When she's not at work, Anne loves traveling, adventuring and playing with the cutest puppy in San Diego!
Kim Claudat, Ph.D.
Adult Program Manager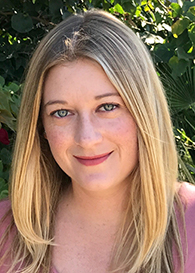 Dr. Kim Claudat is a clinical psychologist and co-manager of the Adult Treatment Program at UCSD Eating Disorders Center for Treatment and Research. She received her Ph.D. in Clinical Psychology from University of Nevada, Las Vegas, and completed her pre-doctoral internship at Sharp HealthCare in San Diego. Dr. Claudat began her work at UCSD Eating Disorders as a postdoctoral fellow, working in both the adolescent and adult programs. In addition to providing individual, group, and family therapy in the Adult Treatment Program, she runs the Transitional-Family Program (TFAM) for young adult patients and their loved ones. She has received specialized training in Cognitive Processing Therapy for PTSD (CPT), and as a CPT Provider, provides this treatment to our patients presenting with co-morbid PTSD. Her clinical and research interests focus on the connection between eating disorders and emotion regulation difficulties, as well as treatment development and outcomes. Although her research and clinical work has mainly focused on eating pathology, she has experience providing evidence-based treatments to children, adolescents, adults, and their families, with a range of presenting psychiatric problems across various treatment settings.
Therapists
Gina M. Bongiorno, LMFT
Therapist, COD Manager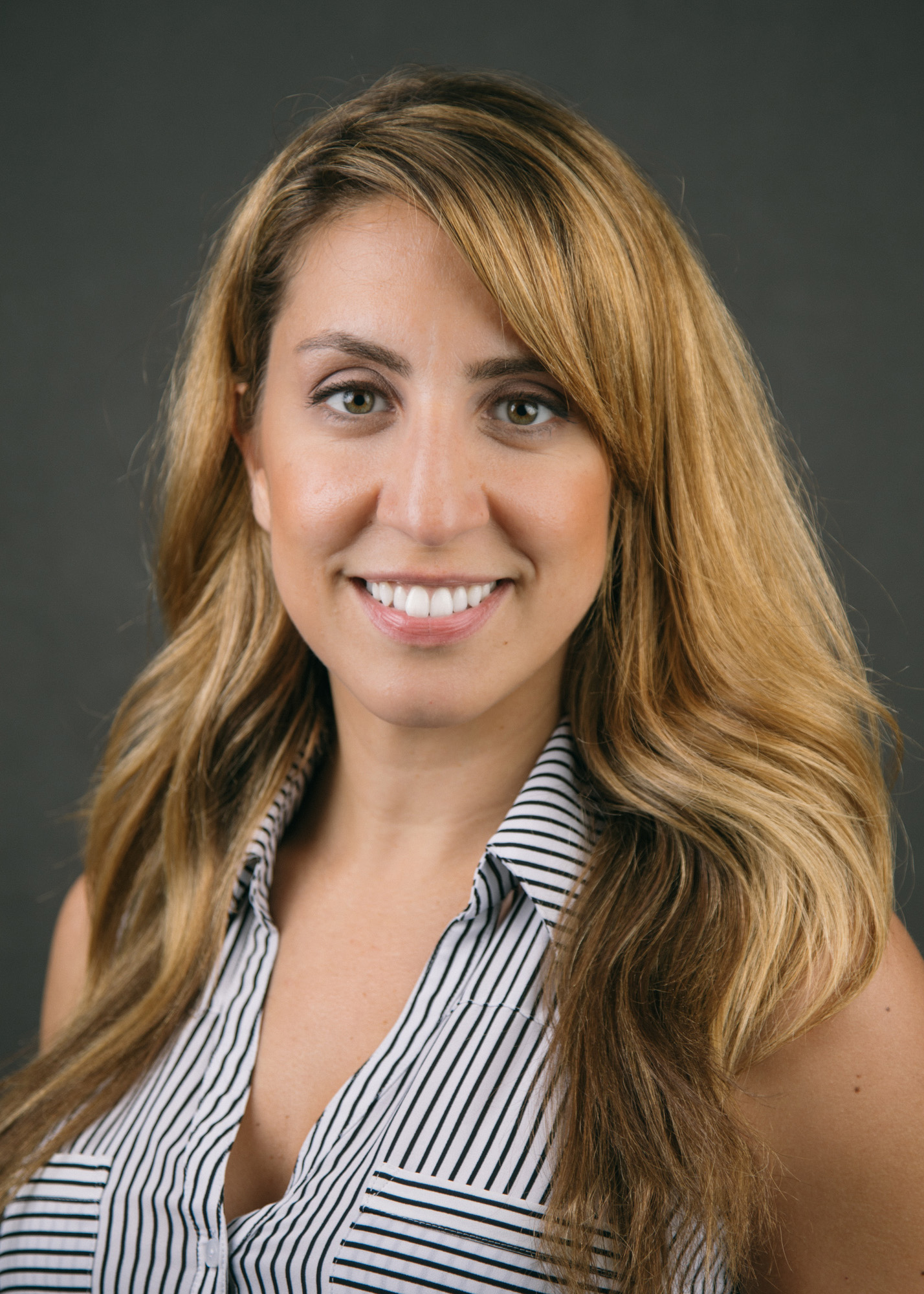 Gina M. Bongiorno is a senior therapist and manager of the Co-Occurring Disorders (COD) program at the UCSD Eating Disorder Center. Using her expertise in eating and substance use disorders, trauma, and grief as well as specialized training in Dialectical Behavioral Therapy (DBT), Gina developed the comprehensive, evidence-based COD program. This integrative care model includes daily groups, individual and family therapy, meal support, as well as comprehensive substance/eating disorder assessment and treatment planning to our adult patients. Gina obtained her Master of Arts in Marital and Family Therapy at the University of San Diego, where she was the recipient of the Award of Distinction and the Dean's Merit Scholarship, and her Bachelor of Arts in Psychology from McGill University in Montreal, Canada. She also serves as adjunct faculty at the University of San Diego and a consultant for trauma-informed care.
Emily Dailey, LCSW
Lead Therapist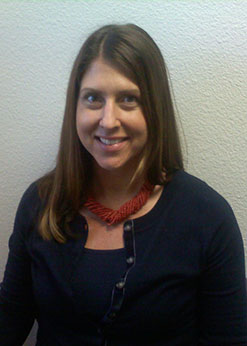 Emily is a Licensed Clinical Social Worker in the adult program. She graduated from USC Social Work. She has 10 yrs experience with DBT. Emily was trained in DBT at Harbor UCLA where she worked in their outpatient DBT program. She started working with eating disorders in a residential setting and continues her work in PHP and outpatient settings. She also studies and practices Mindfulness and ACT, a mindfulness-based therapy. She has her own Mindfulness practice and feels passionate about teaching it to others. Some of her interests include spending time outdoors with her family.
Christine Costello, MA
Milieu Therapist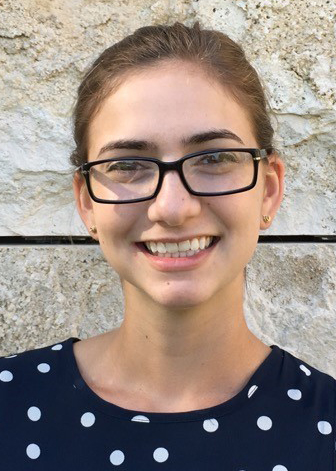 Christine is a Milieu Therapist/Psychiatric Technician with the Adult Program. Christine graduated with her Master's in Social Work from the University of Southern California after studying Cultural Anthropology at Duke University. Christine is passionate about working with and learning from underserved populations, which she was able to do during her internships in Los Angeles at both school and after-school settings. In these settings, she provided individual, group and family therapy and led yoga and mindfulness workshops for clients and staff. Outside of her own yoga and mindfulness practice, Christine loves to read, travel, get outdoors and snuggle in with her two cats.
Haily Humphrey, MA
Therapist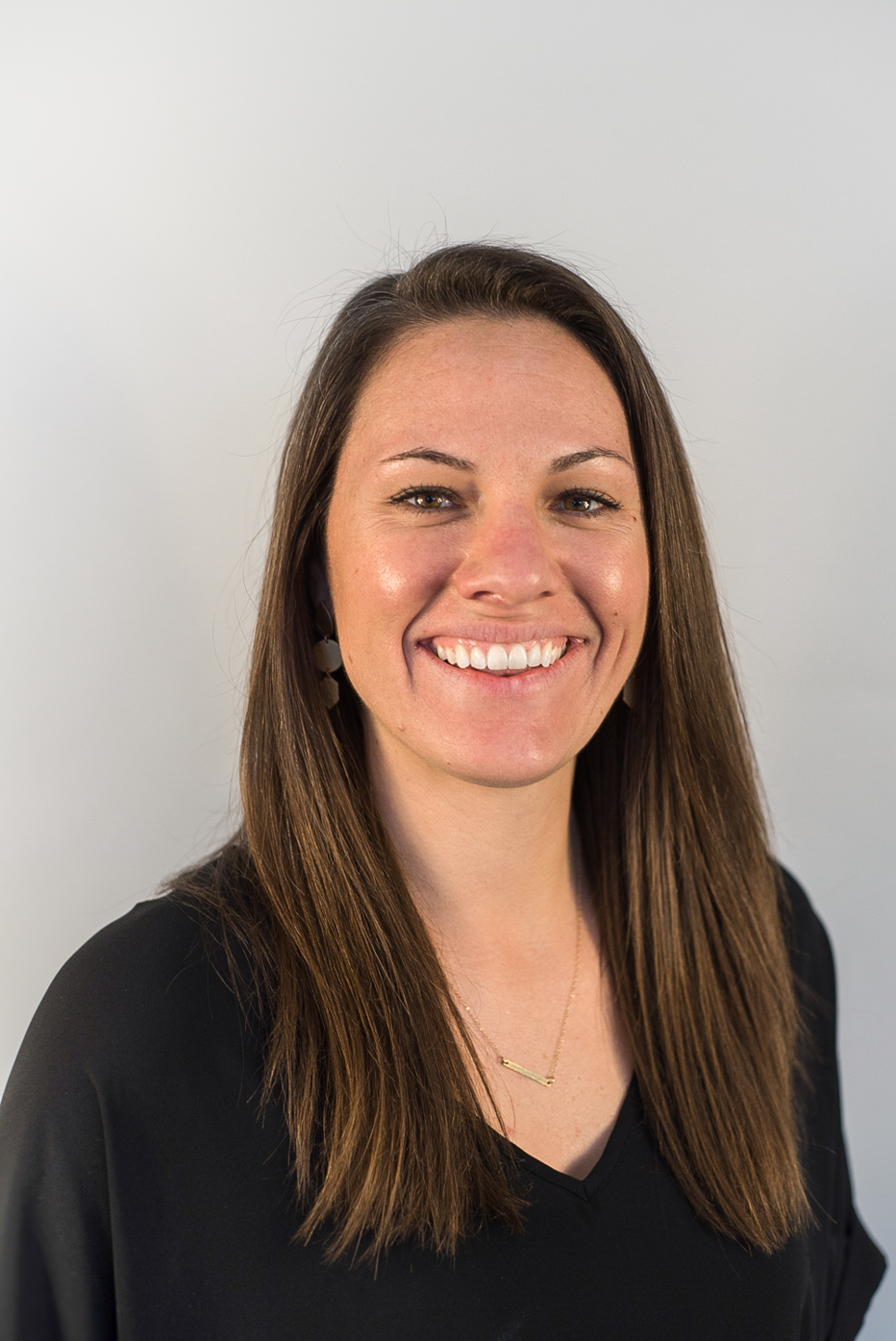 Haily is a Psychiatric Technician and Program Therapist working with the Adult Program. She earned a B.S. in Kinesiology with a concentration in Sport Psychology and a minor in Psychology from California State University, Long Beach and a M.A. in Sport and Performance Psychology from the University of Denver. Prior to working for UCSD, Haily worked as an intern/therapist at EDCare in Denver, Colorado—an experience that solidified her passion for working in the field of eating disorders. While at EDCare, she helped implement the program's Elite Athlete track, which provided a highly structured and specialized program for both athletes and performers. During her time at EDCare, Haily became aware of the prevalence of eating disorders among athletes and hopes to continue to assist athletes in their recovery and return to sport. In her free time, Haily enjoys surfing, reading, and playing with her Lab.
Lauren Gomez, MFTI
Therapist, IOP Coordinator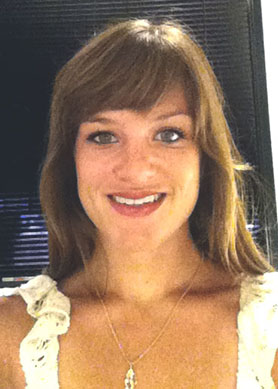 Lauren currently provides individual, group and family therapy to adults with eating disorders in the Adult Day/Intensive Outpatient Treatment Program. She graduated from San Francisco State University with a Master of Science in Clinical Psychology and received her B.A. in Psychology from San Diego State University. Lauren helps in coordinating our newly enhanced intensive outpatient program which focuses on relapse prevention, hands out meal preparation and further development in patients careers and education and areas of interest. Lauren enjoys running groups such as Cognitive Behavioral Therapy- Enhanced for eating disorders and Dialectical Behavioral Therapy.
Patrycja Klimek
Milieu Therapist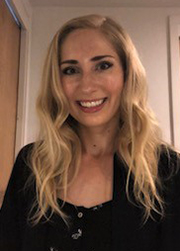 Patrycja is a practicum student therapist in the Adult Program at UCSD Eating Disorder Treatment and Research. She is currently pursuing her PhD at the SDSU/UC San Diego Joint Doctoral Program in Clinical Psychology. Patrycja has warmed up to San Diego (pun intended) despite living in NYC most of her life, where she also received her B.A. at Hunter College. Her research interests include exploring cognitive and affective mechanisms underlying body image concerns in body dysmorphic disorder, eating disorders, and steroid misuse. She is also interested in the characterization of transdiagnostic heterogeneity among body image disorders. Further, Patrycja would like to apply findings in these topics to develop effective intervention and prevention programs. She is excited to merge her research interests with her clinical training as part of the UCSD's Eating Disorder Treatment team.
Tiffany Nakamura, MA, NCC, LPCC
Therapist
Tiffany is a Licensed Professional Clinical Counselor at the UCSD Eating Disorders Center for Treatment and Research Program. She graduated with her BA in Psychology and a MA in Clinical Mental Health Counseling with an emphasis in Asian American Mental Health from the University of San Diego. She previously interned at Urban Corps of San Diego providing individual and group counseling for at risk young adults. Tiffany is dual licensed clinician in Hawaii and California, and has experience working with adolescents, families, and adults in PHP and outpatient settings. She currently works in the Adult Treatment program providing individual, family, and group therapy. Tiffany has specialized clinical training in DBT, FBT, Parent Management Training, Prolonged Exposure, and ACT, and is a certified yoga instructor. Additionally, as a published researcher and presenter at international conferences, she has special interest and active engagement in the research of eating disorder treatment outcomes and development. For fun Tiffany loves yoga, surfing, travelling, and animals – particularly a Chihuahua-Papillon named Mimi.
Lisa Nunez, MA
Milieu Therapist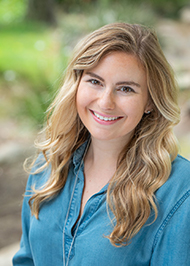 Lisa is a Milieu Therapist in the Adult program at the UCSD Eating Disorders and Research Center. Recently receiving a Master of Arts degree, she is currently pursuing her doctorate in Clinical Psychology at the California School of Professional Psychology (CSPP). She earned her Bachelor of Arts degree in Psychology (Intensive) with a minor in Statistics from the University of California, Santa Cruz. Lisa has a passion for working with eating-disordered patients, particularly those struggling with traumatic experiences. With the view that all humans are innately health-seeking, Lisa utilizes evidence-based practice to help patients navigate the path to recovery. Lisa has found that utilizing techniques from Acceptance and Commitment Therapy and Dialectical Behavior Therapy have been integral to her patients building a meaningful life that is worth living. Lisa's research interests focus on trauma therapy, the consequences of psychological trauma, and technology's influence on victims of traumatic experiences. Lisa is currently working on her doctoral dissertation examining the psychological and social impact of revenge pornography. Outside of work, Lisa loves going on outdoor adventures, doing yoga, and playing with her kitty!
Miriam Rubenson, MA
Milieu Therapist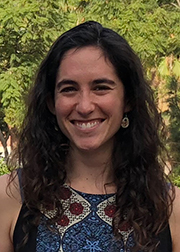 Miriam is a practicum student with the UCSD Eating Disorders Clinic Adult Program. She is currently in her fourth year of a Ph.D. in clinical psychology at the University of Southern California (USC), where she earned a master's degree in 2017. She completed a bachelor's degree in 2010 from the University of California, Berkeley in United States history. Currently, her research focuses on how racial bias shapes perceptions of women and girls in the criminal justice system. She trained a therapist for children, families, couples, and individual adults at the Psychology Services Center at USC, and as a neuropsychological assessor at Keck Medicine of USC'S neurology department.
Courtney Simpson, MS
Milieu Therapist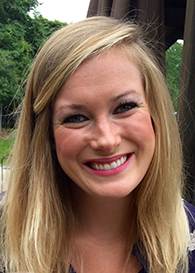 Courtney is a predoctoral psychology intern at the UCSD Eating Disorders Center. She received her Bachelor's in Psychology from Whitworth University and her Master's in Counseling Psychology from Virginia Commonwealth University. Courtney is currently pursuing her doctorate in Counseling Psychology from Virginia Commonwealth University, where she gained experience implementing evidence-based treatments with patients experiencing medical and psychological comorbidities across a variety clinical of settings. She is passionate about working with individuals experiencing eating disorders and holding hope for full recovery. Courtney's research interests involve understanding the sociocultural factors that contribute to eating disorders and the development and implementation of interventions that prevent and treat eating-related conditions. She is excited to join the UCSD Eating Disorders team and expand her knowledge of and clinical experience with eating disorders.
Valeria Valdivieso, MA
Milieu Therapist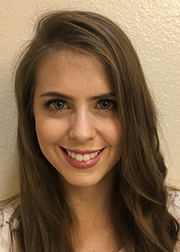 I received my undergraduate degree in Psychology from the University of British Columbia in Vancouver, Canada. Afterwards, I obtained two diplomas in adult and child cognitive assessment at the Pontificia Universidad Católica de Chile, and another diploma in Attachment Theory at Universidad del Desarrollo in Santiago, Chile. While obtaining my diplomas, I worked at an institution that created innovative forms of psychological testing where I was primarily involved in assessing cognitive abilities in children with Down's syndrome. I then volunteered on research studies, administering cognitive assessments to orphaned teenagers as well as older adults. I obtained my master's degree at the California School of Professional Psychology (Alliant International University) where I worked with children with developmental disorders, women with substance abuse, and provided psychotherapy in acute inpatient services. I am currently a doctoral student at Alliant International University in San Diego, CA, training to become a Clinical Psychologist.
Jennifer Wang-Hall
Postdoctoral Fellow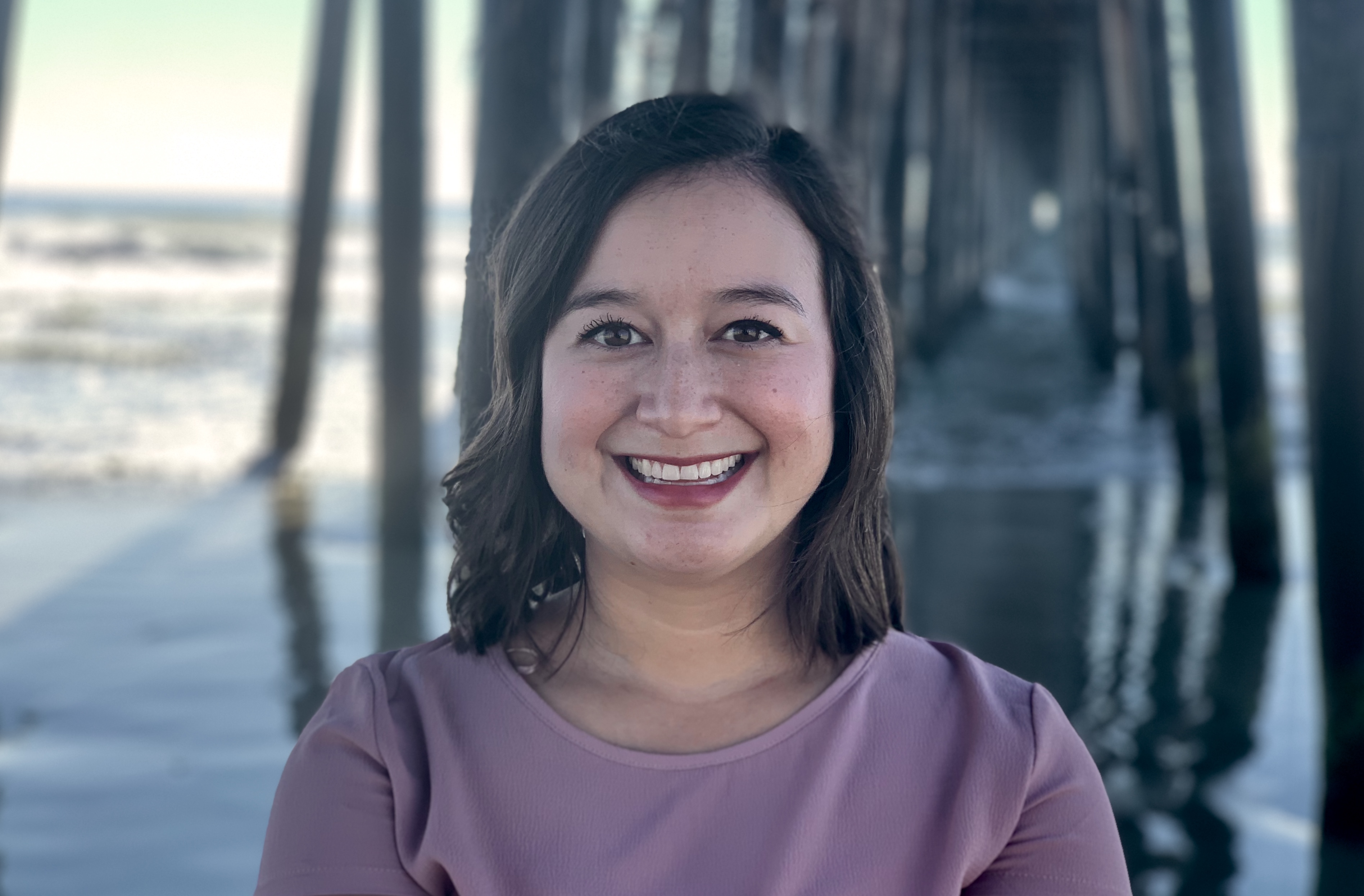 Dr. Jennifer Wang-Hall is a postdoctoral fellow at the UCSD Eating Disorders Center for Treatment and Research in the adult program. During her doctoral training at University of Houston, she worked with individuals with eating disorders in inpatient, residential, partial hospitalization, and outpatient settings. Additionally, she completed several research projects examining correlates of eating disorders including parental socialization of emotion, attachment, social media usage, and childhood sexual abuse. She completed her pre-doctoral internship at Children's Hospital Colorado on the Eating Disorders Unit. She has treated patients with eating disorders and a number of co-occurring disorders including mood, trauma, substance, and personality disorders. When she's not at work, Jennifer enjoys spending time on the beach with her husband and snuggling with her two adorable pups!
Dietary Team
Breana Janke, RD
Registered Dietitian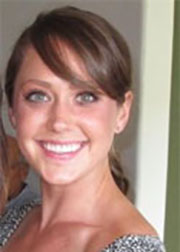 Breana Janke is a Registered Dietitian who has been working for the Adolescent and Adult Day Treatment Program since Fall 2012. Breana earned her Bachelor of Science Degree in Foods and Nutrition from San Diego State University. Shortly after completing her undergraduate work, Breana was accepted into a dietetic internship program where she completed one year of supervised practice experience required to take the Registration Examination for Dietitians. Breana's interest in eating disorders developed during her dietetic internship where she received experience treating patients with eating disorders in both inpatient and outpatient settings. After earning her RD, Breana worked as a clinical dietitian providing medical nutrition therapy to many different patient populations including oncology, diabetes, renal and liver disease. She is a member of the American Dietetic Association and San Diego Dietitians in Eating Disorders Group. Breana is thrilled be a part of UCSD's Treatment team where she is able to pursue her passion of working in the field of eating disorders.

-
Erin Reeves, RD
Dietary Manager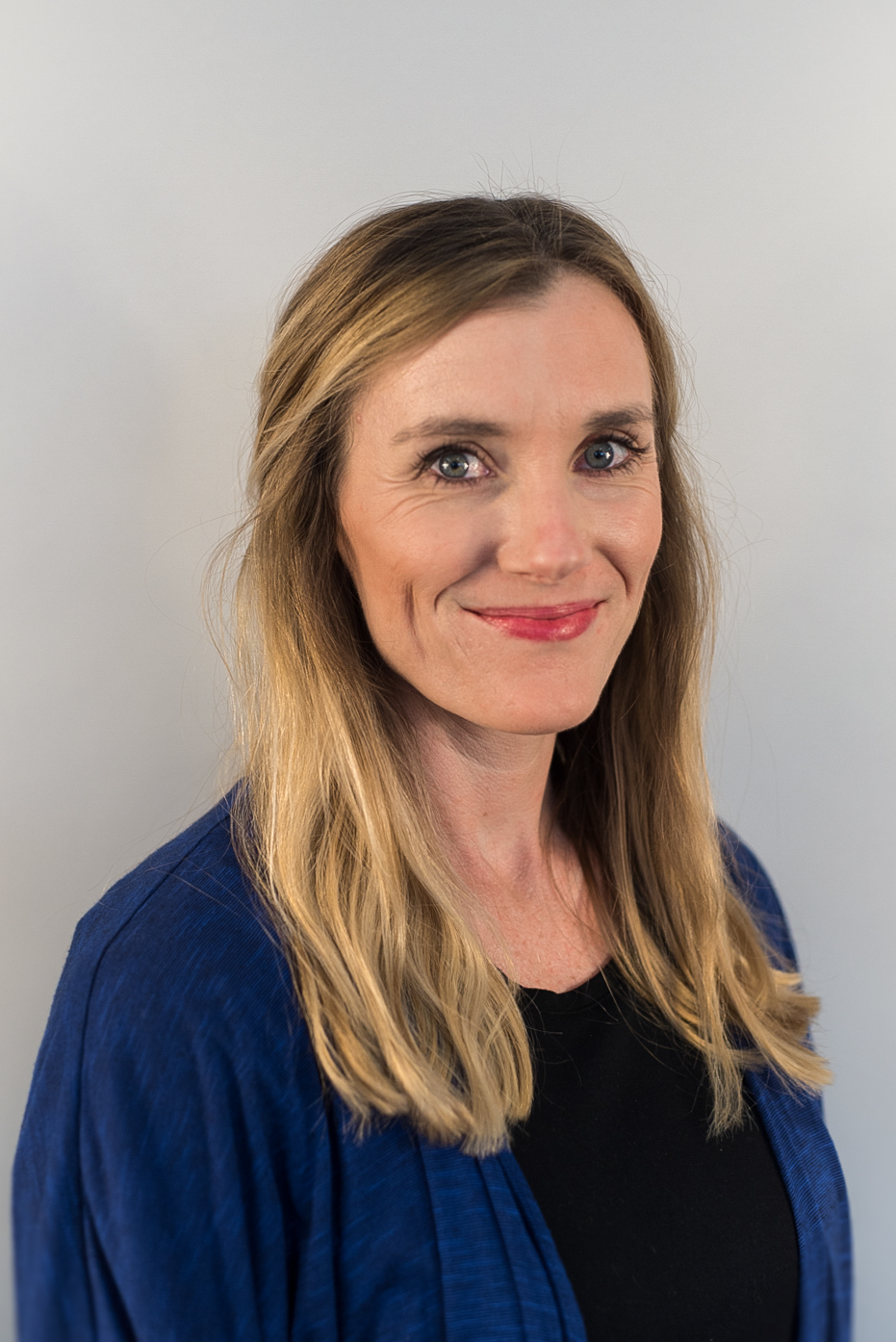 Erin Reeves is a Registered Dietitian who works in the Adolescent and Adult PHP and IOP programs. Erin began working in the field of eating disorders, while earning her Bachelors of Science degree at California State University Long Beach. After graduation, she completed a yearlong dietetic Internship which lead to the Registration Examination for Dietitians through Long Beach State and received her RD. She has experience in working with adolescents, adults and families and has worked at all levels of care including inpatient, partial, intensive outpatient as well as private practice. Erin really enjoys working with patients to work through food fears and not miss out on wonderful life experiences. After moving to San Diego in the Fall of 2013 she is really thrilled to be a part of the UCSD team and enjoying the SD life. She especially loves taking her two wiener dogs to the beach and going on outdoor adventures with her husband.
Krissy Lines
Registered Dietitian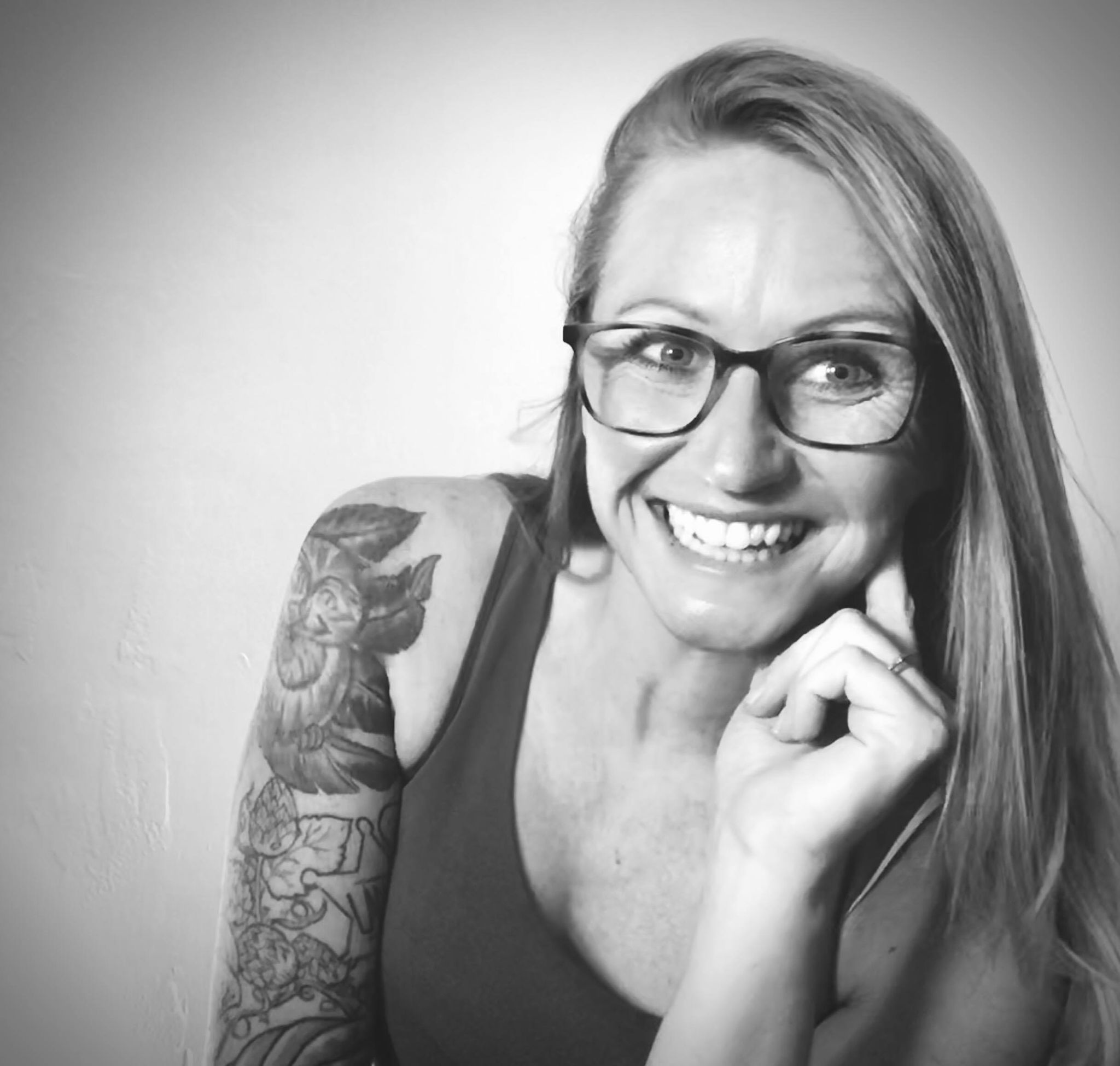 Krissy Lines is a Registered Dietitian with the PHP and IOP adult program at UCSD Eating Disorders Clinic. She first discovered her love of the medical field from working as an Emergency Medical Technician in San Diego, CA. This career led her through kinesiology, nutrition and counseling coursework; eventually earning both her Bachelors of Science and Masters of Science degrees in Human Nutrition from Texas State University. She continued with her Dietetic Internship throughout Central Texas, with a focus on clinical nutrition.
Her Dietetic career focuses on eating disorders, clinical/medical nutrition therapy, education and community nutrition outreach. Krissy has additional experience with nutrition research, including published manuscripts on the home food environment of young children. She continues community work with local Food Banks, individual and group education. Within her nutrition counseling Krissy incorporates intuitive eating, individualized education, supported goal-setting, and hands-on meal planning techniques.
As a native San Diegan, Krissy spends a lot of time at the beach. She also enjoys traveling with her family, playing music, and painting.