Stephanie Knatz Peck, PhD
Program Director, Assistant Clinical Professor
Dr. Stephanie Knatz Peck is a clinical psychologist and program director for the Intensive Family Treatment (IFT) Programs at the UCSD Eating Disorders Treatment and Research Center. In addition to directing the adult and adolescent IFT programs, Dr. Peck is also involved in translational clinical treatment research focused on translating neurobiological research into applied clinical treatments for eating disorders. Dr. Peck is responsible for the development, testing, and oversight of novel clinical treatments for both adolescent and adults with eating disorders including NEWFED-TR (Neurobiology Enhanced with Family Eating Disorder Treatment). Dr. Peck received her doctoral degree from Alliant International University where she specialized in clinical health psychology and completed her pre-doctoral and post-doctoral training at UCSD where she specialized in eating and weight issues across the developmental spectrum. Her other research and clinical expertise includes pediatric obesity, parent management training, and multi-family therapy. In her personal time, she enjoys surfing, yoga, and being outdoors.
Melissa Mello, M.A., LMFT
IFT Therapist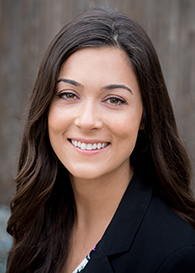 Melissa Mello is a therapist for the Intensive Family Treatment (IFT) Program. Her clinical experience includes eating disorders and mood disorders in both adolescents and adults. She received her Bachelor of Science in psychology from the University of Washington and her Master's degree in Marital and Family Therapy from the University of San Diego. Melissa began her training at the Behavioral Research and Therapy Clinics at the UW, helping to research dialectical behavioral therapy for both adolescents and adults. Her graduate coursework focused on providing evidence based treatments tailored to each individual, family, and couple- in the greater context of their relationships, their community, and culture. Melissa completed her practicum and post-master's training at UCSD in the Department of Pediatrics. During this time, she contributed to clinical research studies and specialized in treating children, adolescents, and young adults with the full range of eating disorders. She utilizes this depth of experience as a therapist in the IFT Program at the UCSD Eating Disorders Treatment and Research Center.
Emily Gray, MD
Medical Director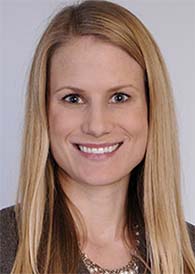 Emily Gray M.D. is the medical director of the Pediatric and Adolescent Eating Disorder Program at the UCSD Eating Disorder Center for Treatment and Research and an Assistant Clinical Professor at the UCSD School of Medicine. She is board certified in adult and child/adolescent psychiatry and completed her undergraduate, medical school, and adult psychiatry residency training at the University of California, San Diego. She received specialty training in child and adolescent psychiatry at the Massachusetts General Hospital (MGH)/McLean Hospital and after graduating, became faculty at Harvard Medical School with an appointment at MGH where she specialized in the treatment of eating disorders, child and adolescent psychiatry, and the overlap between psychiatric conditions and gastroenterology.
Danielle Haber, MD
Psychiatrist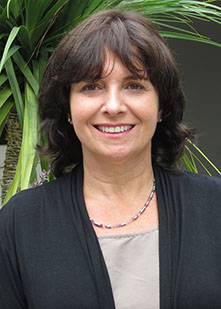 Dr. Danielle Haber has worked in the UCSD Department of Psychiatry since 2002 and as Associate Director of the UCSD OCD Program since 2008. She joined the UCSD Adolescent Eating Disorders Program in early 2012. Dr. Haber has more than 20 years of experience as a child and adolescent psychiatrist and has had a special interest in eating disorders throughout her clinical career. Dr. Haber is an Associate Clinical Professor at UCSD and participates in the teaching and supervision of psychiatry residents. She is board certified in both Adult Psychiatry and Child and Adolescent Psychiatry. Dr. Haber performs psychiatric evaluations, medication management, and provides the psychiatric input to the team of clinicians working with the Adolescent ED patients. She continues to maintain a focus on psychodynamics, biological psychiatry and on evidence based treatments. In addition to her work with the adolescents in the UCSD ED Program, she has a private practice of psychiatry in San Diego. She received her MD from Albert Einstein College of Medicine in Bronx, NY and completed both her Psychiatry Residency and her Child and Adolescent Psychiatry Fellowship at UCLA.
Walter H. Kaye, MD
UCSD Director
Guest Speaker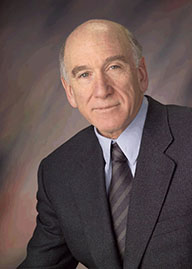 Anorexia nervosa has the highest rate of death of any psychiatric illness. We are now beginning to understand why people develop these disorders, and we are using this information to develop more effective treatment.
Dr. Walter Kaye was recruited to the UC San Diego faculty from the University of Pittsburgh School of Medicine, where he was research director of the eating disorder program, and where he received a NIMH senior scientist award. Dr. Kaye's current research is focused on exploring the relationship between brain and behavior using brain imaging and genetics, and developing and applying new treatments for anorexia and bulimia nervosa.
Samira Zakkout, M.Ed./Ed.S.
Admissions Clinician for one-week Intensives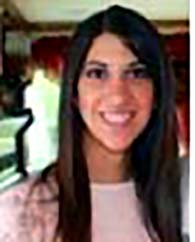 Samira is an admission clinician at UCSD Eating Disorder Center. She graduated with her B.S. in Psychology from James Madison University and earned her M.Ed./Ed.S. in Mental Health Counseling from the University of Virginia. Samira has experience providing individual and group therapy to adolescents and families in a residential setting and was employed as a Behavioral Support Specialist for a non-profit organization in San Diego. Samira is passionate about providing clinical services and support to children, adolescents, families, and adults.
ALUMNI
Terry Schwartz, MD
Clinical Director, Psychiatrist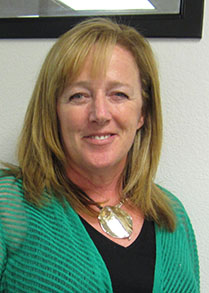 Terry Schwartz is the Clinical Director of the UCSD Eating Disorders Programs. She has over 15 years of extensive experience in working with eating disorders, as well as providing Eating Disorders treatment trainings at multiple university and county facilities. She is an Assistant Clinical Professor of Psychiatry at the UCSD Medical School. From 1997 through 2005, she served as Associate Medical Director at UCSD Outpatient Psychiatric Services, and Medical Director for the UCSD Co-Occurring Disorders Program. She continues to be actively involved in the training of psychiatry residents, psychology interns, and other trainees. From 1999-2004, she served as chairman of the San Diego County Mental Health "Psychopharmacology of Co-Occurring Disorders" Committee. She received her MD from the University of California, San Diego, in 1993, and completed her residency in psychiatry at UCSD.
She has been named by San Diego Magazine (voted by peers) as one of the Top Doctors in San Diego.
Mary Ellen Trunko, MD
Psychiatrist, Guest Speaker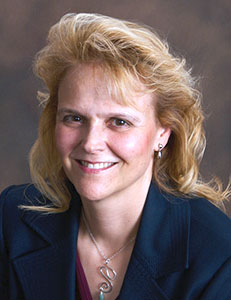 Dr. Mary Ellen Trunko has worked with the UCSD eating disorders program since its inception, and has been involved in planning and development of services, delivery of patient care, and supervision and teaching of junior staff members. As associate clinical professor and medical director, Dr. Trunko performs comprehensive psychiatric evaluations, handles medication management, coordinates primary care and other medical services, and educates patients and their families on physiological, medical and psychological aspects of eating disorders. She also runs an outpatient practice that includes individuals with eating disorders as well as those with general psychiatric needs.
Dr. Trunko is board certified in both psychiatry and internal medicine, an unusual combination that is highly relevant to the understanding and treatment of eating disorders. She has used this specialty knowledge to advise primary care providers on the care of eating-disordered patients through presentations and consultation. She has written review papers and clinical case reports on pharmacological interventions for eating disorders. Dr. Trunko earned her MD degree from the University of Illinois at Chicago College of Medicine, and completed separate residencies in internal medicine and psychiatry at UCSD.
Roxanne Rockwell, PhD
Adolescent Program Director, Psychologist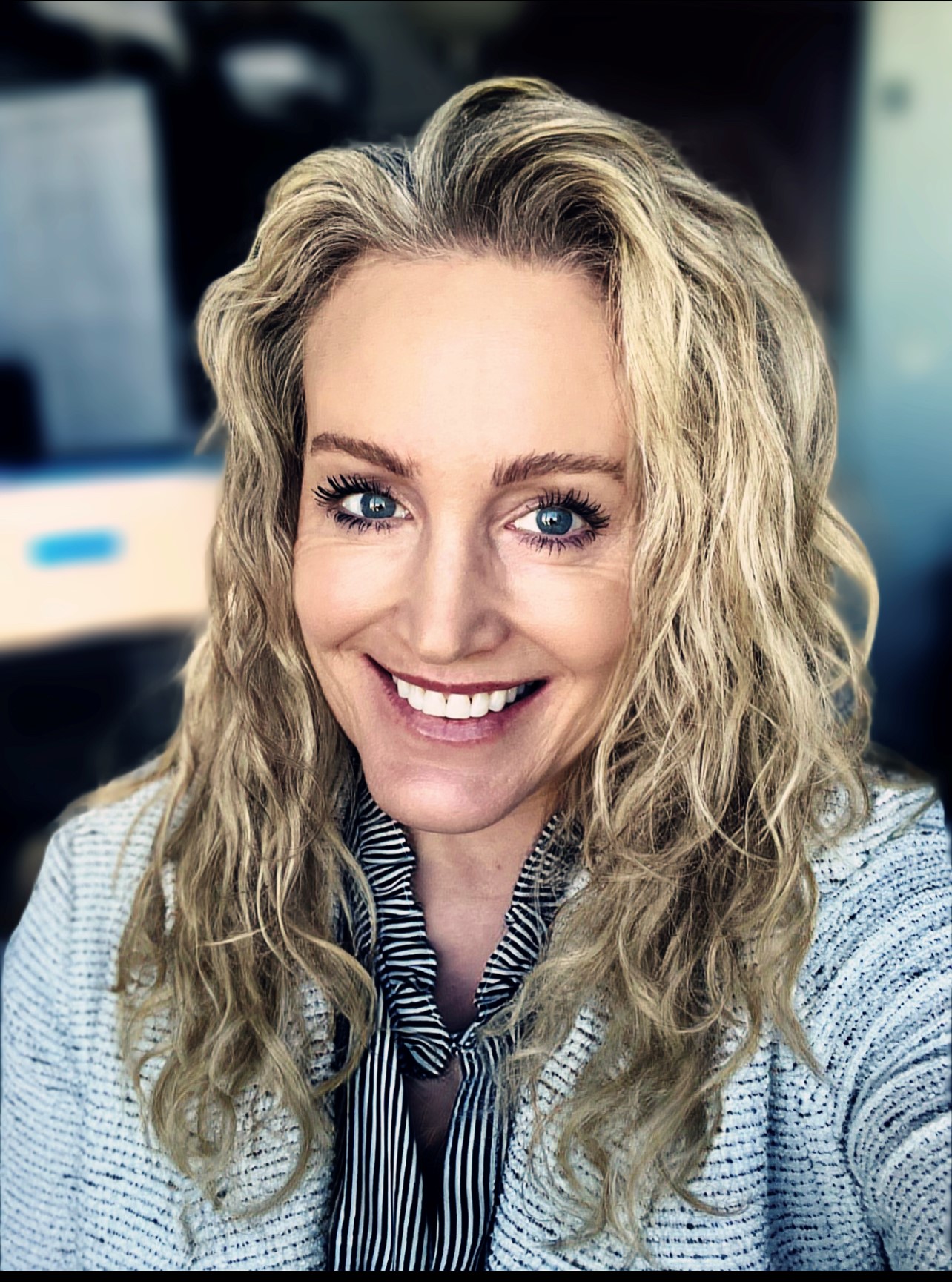 Dr. Roxanne Rockwell is an assistant clinical professor in the Department of Psychiatry and Director of the UC San Diego Adolescent Eating Disorders Service. She has experience in the treatment, evaluation and research of eating disorders and obesity since 1999. She was one of the founding members of the UCSD Eating Disorders Program in 2005, and has been integrally involved in its development and expansion. Dr. Rockwell played a primary role in devising and building the innovative individual and multi-family Intensive Family Therapy (IFT) programs and the adolescent and young adult day treatment and intensive outpatient programs. As a certified Family Based (i.e., "Maudsley") Therapist, she served as the IFT program director for several years, and currently provides training and supervision in this modality for staff and faculty. She founded the UC San Diego Parent Advisory Council (PAC) in 2012 and continues to develop this important service. Dr. Rockwell graduated from the California School of Professional Psychology at Alliant International University, and completed pre-doctoral internship at Rady Children's Outpatient Psychiatry which involved working with children and families dealing with various psychiatric illnesses. Her clinical and research work focuses primarily on eating disorders (anorexia nervosa, bulimia nervosa and binge eating disorder) and weight management issues. She serves as a LEAD Fellow and Diversity Champion for the Office of the Vice Chancellor for Equity, Diversity, and Inclusion at UC San Diego.
Erin Parks, PhD
Marketing and Outreach Director, Psychologist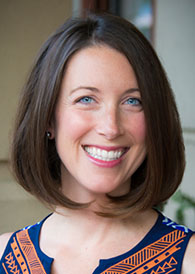 Dr. Erin Parks is a clinical psychologist and the Director of Outreach and Admissions for the UCSD Eating Disorder Center for Treatment & Research. Dr. Parks is a graduate of Northwestern University and UCSD/SDSU's Joint Doctoral Program in Clinical Psychology, where she specialized in neuropsychology and conducted neuroimaging research of child development. Dr. Parks began working at the UCSD Eating Disorder Center for her post-doctoral fellowship. She has worked as a clinician in the Adolescent Clinic, was the founding manager of the Pediatric Clinic, and co-managed the Adult Clinic. She has also worked as a psychologist on the inpatient Medical Behavioral Unit (MBU) and co-lead the Intensive Family Therapy (IFT) program. As Director of Outreach and Admissions, Dr. Parks current focus is on how to best educate clinicians, parents, and the community about the neurobiological basis of eating disorders and the evidence-based treatments that are now available.
Jessie Menzel, PhD
Pediatrics Program Director, Psychologist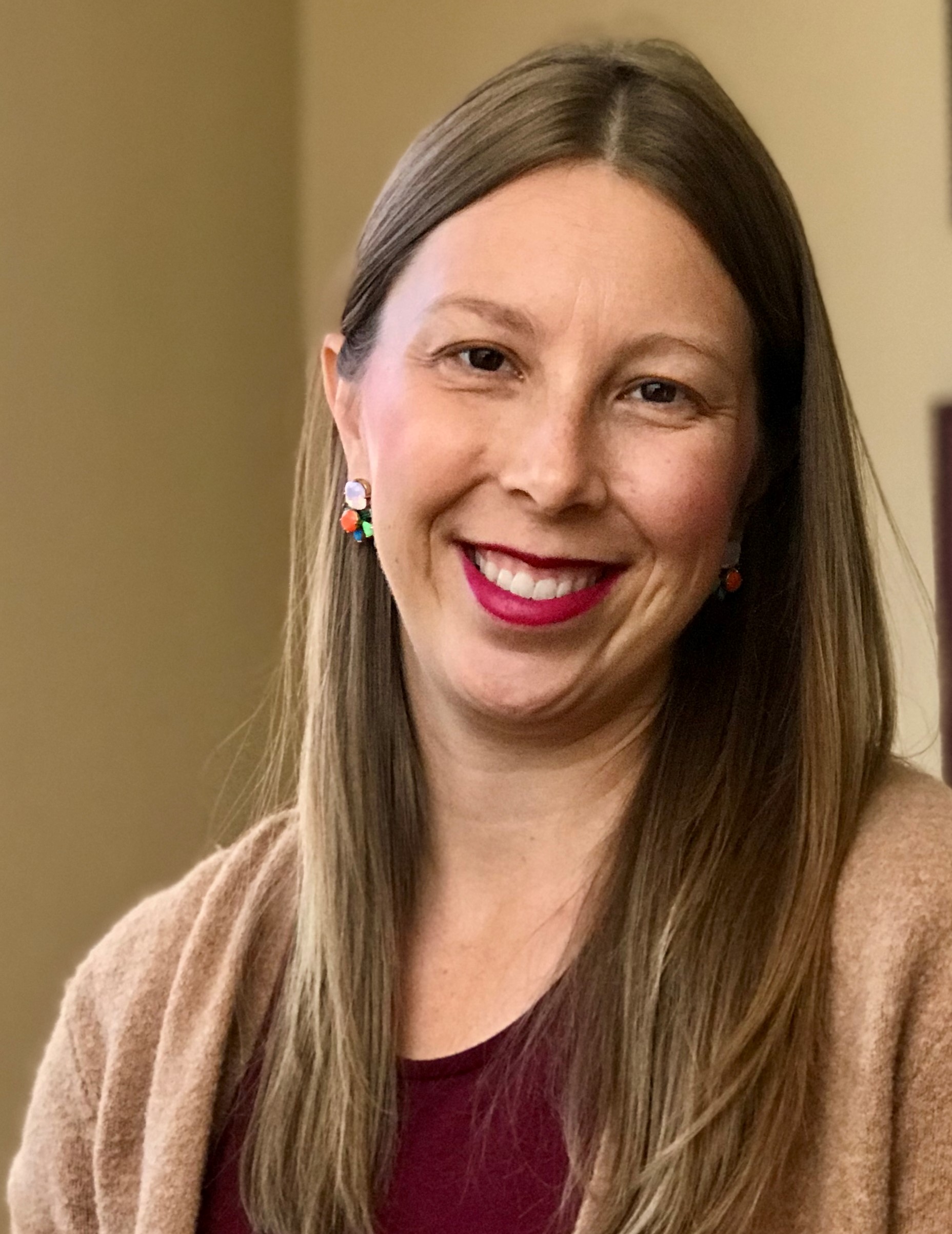 Dr. Jessie Menzel is a psychologist at the UCSD Eating Disorder Center for Treatment and Research. She earned her PhD in clinical psychology from the University of South Florida and completed her internship at UCSD and the San Diego VA Healthcare System. Dr. Menzel has extensive treatment experience working with adults, adolescents, and children with eating disorders at all levels of care. She has specialized training experiences in family-based therapy, cognitive behavior therapy, dialectical behavior therapy, motivational interviewing, and exposure and response prevention for OCD and other anxiety disorders. Dr. Menzel has conducted research on risk factors for eating disorders and her current interests are in the development of innovative treatments for eating disorders, particularly Avoidant-Restrictive Food Intake Disorder. Dr. Menzel provides individual, family, and group therapy at the Pediatric Program.