Physicians
Kyung (Kay) Rhee, MD, MSc, MA
Medical Director, Medical Behavioral Unit
Rady Children's Hospital of San Diego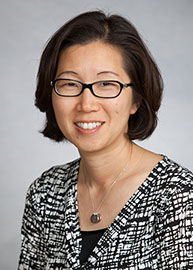 Dr. Rhee is a board certified pediatrician with 12 years of experience as a pediatric hospitalist and inpatient medicine. She moved to UC San Diego in 2010 and is currently the Medial Director of the Medical Behavioral Unit at Rady Children's Hospital of San Diego. She coordinates care for children transitioning between the inpatient and outpatient eating disorder treatment programs and provides medical consultation to children and families in the outpatient programs. In addition to her medical training, she received a Master in Sociology at Stanford University, and Master in Epidemiology at Boston University School of Public Health. She has multidisciplinary training in family based behavioral therapy, parenting training, and motivational interviewing. She conducts research with overweight and underweight children and studies the role of parents in treatment outcomes. She is also beginning to study the interplay between genetics, gut microbiome, and behaviors in overweight and underweight children.
Karen Loper, MD
Attending Adolescent Medicine Physician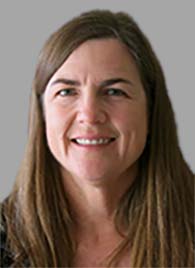 Dr. Karen Loper is a board certified pediatrician who has a combined 17 years of experience in adolescent medicine and the treatment of eating disorders. Currently Dr. Loper serves as an adolescent medicine specialist for the UCSD adolescent eating disorders program. Additionally Dr. Loper provides care to adolescents at UCSD Pediatric Associates at Frost Street, while also alternating as the physician on staff for eating disorder treatment at Medical West. Dr. Loper is currently an active member of The Society of Adolescent Health. Dr. Loper received her Master's Degree in Public Health from UCLA and her MD from UC San Diego. Her prior experience include providing medical care to children at the Ambulatory Care Center in Hillcrest and completing her residency in pediatrics at UCLA's medical center.
Maya Kumar, MD
Attending Adolescent Medicine Physician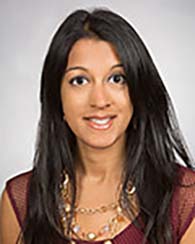 Maya Kumar, MD, is a pediatrician and adolescent medicine physician who specializes in treating young people ages 10 to 26. She is part of a UC San Diego Health System program that gives teens and their families the option of continuing with their pediatrician or transferring to a doctor that specializes in teenagers' unique physical and mental conditions. Dr. Kumar has a special interest in adolescent sexual health and gynecologic care (including contraception and menstrual problems) and is a certified provider of subdermal implants for long-acting birth control. She also treats children and adolescents with eating disorders, providing specialty care that ranges from outpatient treatment to high-intensity inpatient care.
Dr. Kumar has received several research awards, including first place in the Children's Hospital Los Angeles annual poster competition for her quality improvement initiative on adolescent health risk screening. Dr. Kumar has been published in numerous medical journals, including Journal of Primary Prevention, Paediatrics and Child Health, and Journal of Pediatric Intensive Care. She also serves as a reviewer for American Journal of Public Health Research. Dr. Kumar has presented her work at several international conferences.
She frequently speaks at schools, parent groups, community health groups, and to pediatric colleagues about unique health issues faced by adolescents and young adults. She is also active in training UC San Diego medical students and residents in the care of adolescents using a biopsychosocial approach.
Prior to joining UC San Diego Health System, Dr. Kumar was an attending physician at the Pediatric Emergency Department at The Hospital for Sick Children in Toronto.
Dr. Kumar earned her medical degree from the University of Alberta Medical School in Edmonton, Canada. She completed her fellowships in adolescent medicine at University of Toronto and Children's Hospital Los Angeles. Dr. Kumar is a member of several professional societies, including Society of Adolescent Health and Medicine and the American Academy of Pediatrics.
Emily Gray, MD
Medical Director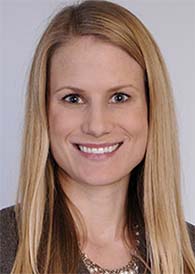 Emily Gray M.D. is the medical director of the Pediatric and Adolescent Eating Disorder Program at the UCSD Eating Disorder Center for Treatment and Research and an Assistant Clinical Professor at the UCSD School of Medicine. She is board certified in adult and child/adolescent psychiatry and completed her undergraduate, medical school, and adult psychiatry residency training at the University of California, San Diego. She received specialty training in child and adolescent psychiatry at the Massachusetts General Hospital (MGH)/McLean Hospital and after graduating, became faculty at Harvard Medical School with an appointment at MGH where she specialized in the treatment of eating disorders, child and adolescent psychiatry, and the overlap between psychiatric conditions and gastroenterology.
Psychology Team
Kerri Boutelle, PhD
Supervising Psychologist; Professor
UCSD Dept of Psychiatry & Dept of Pediatrics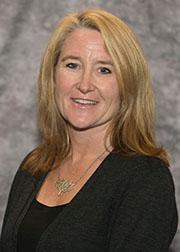 Dr. Kerri Boutelle joined the UC San Diego Faculty from the University of Minnesota, where she was the Director of a child and adolescent eating disorder and obesity program and created and researched treatments for children who are overweight. Dr. Boutelle has been working with youth and young adults who have weight or eating related issues for over 12 years. Dr. Boutelle is the Behavioral Director of the Weight and Wellness Clinic, a clinic for youth (and their families) who struggle with their weight, and leads parenting groups and provides individual and family therapy. Dr. Boutelle also sees patients in the eating disorder program for family based and individual treatment of anorexia, bulimia, binge eating disorder and EDNOS. Dr. Boutelle's current research is focused on parenting children to reduce weight, parent and child skills for reducing binge eating, and epidemiological studies regarding adolescents who have been successful in weight loss.
Tamara Maginot, PhD
Pediatric Psychology Post Doctoral Fellow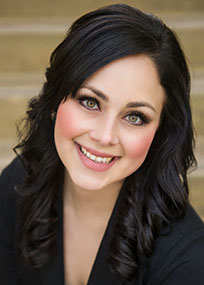 Tamara Maginot "Tammy" works at the Medical Behavioral Unit at Rady Children's Hospital/ UCSD Eating Disorders Center for Treatment and Research Program. Tammy has her Ph.D. in clinical psychology with an emphasis in pediatric health from the California School of Professional Psychology. Tammy completed her clinical internship at Sharp Healthcare in San Diego and completed her doctoral dissertation on the effect of weight on elementary school aged children's social competence. Tammy's clinical and research interests include working with children and adolescents managing chronic medical conditions, trauma-informed care, family-based treatment of obesity and eating disorders, and medical stabilization of eating disorders.
Jackie Shiels, PsyD
Postdoctoral Fellow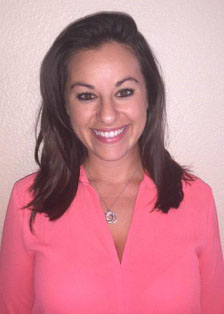 Dr. Jackie Shiels is a Post-Doctoral Psychology Fellow at the Medical Behavioral Unit at Rady Children's Hospital/ UCSD Eating Disorders Center for Treatment and Research Program. She also works at Rady Children's Hospital Weight & Wellness Clinic using a multidisciplinary approach to the diagnosis, assessment, and treatment of pediatric obesity. Jackie earned her Psy.D from Alliant International University- San Diego and completed her Pre-Doctoral Internship in Health Psychology at Highland Hospital in Oakland, California, specifically gastroenterology, neurology, and primary care. Jackie's interested in a biopsychosocial approach to treatment by working within a multidisciplinary treatment team to help understand the potential barriers to wellness such as emotional functioning, disordered eating, and current coping mechanisms.
Emily Capps, MA, MFTI
Therapist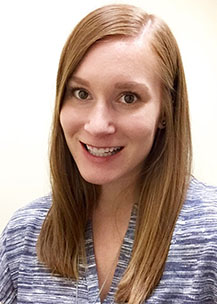 Emily works at the Medical Behavioral Unit at Rady Children's Hospital/UCSD Eating Disorders Center for Treatment and Research Program. Emily has her Master of Arts in Marital and Family Therapy from the University of San Diego. Previously, she received her Bachelor of Arts in Psychology from Whitworth University in Spokane, WA. Prior to working at the MBU, Emily completed her practicum traineeship with the adult, adolescent, and pediatric programs at UCSD Eating Disorders Center providing individual, group, and multi-family group therapy. Outside of work, Emily enjoys being outdoors, traveling, and spending time with her family and dog.
Kathryn Ward, MA
Milieu Therapist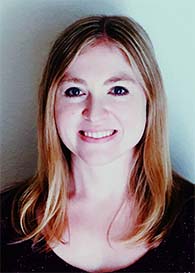 Kathryn Ward is a doctoral student in clinical psychology at the California School of Professional Psychology (CSPP) in San Diego. She earned a bachelors degree in psychology from University of California, Santa Barbara (UCSB) and a masters degree in clinical psychology from CSPP. Kathryn has clinical experience with children, adolescents, and families with a wide variety of needs, such as depression, anxiety, trauma, developmental delays, and emotional dysregulation. Since beginning clinical work at Rady Children's Medical Behavioral Unit, working with children with eating and feeding disorders has quickly become a passion for Kathryn. Her doctoral dissertation research centers on the psychological impact of social media use in adolescents.