We work with adults, of all ages and genders, struggling with difficulties with eating, weight, and/or food. We offer all levels of care, low-cost supportive housing, and a wide-range of evidence-based treatments that are tailored to your specific symptoms and goals. If you'd like a free phone-consultation with one of our therapists, please fill out this form and we will schedule a call with you.
Testimonials
"This program literally saved my life. I felt cared about and supported the whole way through and it was amazing being in a group of people who were going through the same thing and could understand how I was feeling. It made me feel less alone and more confident that I could find a life outside my eating disorder. I finally have built a life that I can enjoy living and now have so many skills to troubleshoot tough times and thoughts. I am so thankful for program!!"
Philosophy and Treatment Approach
Over the past decade, there have been tremendous advances in science that have revolutionized our understanding of eating disorders. Technological tools such as functional magnetic resonance imaging (fMRI) have now substantiated that eating disorders have a powerful neurobiological basis. Researchers have identified specific neurobiological differences in the brains of people with eating disorders that affect how they eat, how they feel (their emotional experience), and how they make decisions. This explains why eating disorders tend to run in families and why people with eating disorders often exhibit certain personality traits. For example, individuals with anorexia nervosa tend to be driven, perfectionistic, harm-avoidant, and obsessional. Individuals with bulimia nervosa or binge eating disorder also tend to be perfectionistic and harm-avoidant, but also impulsive and novelty-seeking.
We also know that people with eating disorders struggle with emotion regulation, or the ability to successfully manage their emotions in flexible, effective ways. Some people with eating disorders are highly sensitive to emotion and experience their feelings very intensely, which is overwhelming and leads to ineffective or destructive behavior. Many of our patients have alexithymia, or difficulty identifying, labeling, and/or expressing emotion. People with eating disorders tend to be prone to anxiety and depression.
For these reasons, the Adult Program uses Dialectical Behavior Therapy (DBT), an evidence-based treatment that is considered the "gold standard" for treating emotion regulation problems. Comprehensive or "fully adherent" DBT includes 4 components: 1) individual therapy, 2) DBT skills groups, 3) phone coaching, and 4) a consultation team to help the therapist deliver the treatment correctly and effectively. The Adult Program has all of these components, and our treatment team has been intensively trained in DBT.
Four Components of DBT
individual therapy
DBT skills groups
phone coaching
consultation team
DBT skills groups teach strategies to increase mindfulness, distress tolerance, interpersonal effectiveness, and emotion regulation. This is a key component of DBT, and our program offers an intensive "dose" of these skills through the standard DBT groups as well as supplemental DBT groups. The phone coaching component is designed to help patients apply these skills outside of the treatment. Patients are encouraged to call their therapist when they are having strong urges or difficulty applying a skill in their daily life.
In addition to DBT, we incorporate other evidence-based treatments such as Cognitive-Behavioral Therapy (CBT) and Acceptance and Commitment Therapy (ACT). Our program also offers new, promising treatments such as Radical Openness DBT (RO- DBT). Whereas standard DBT was designed for patients who lack control over their emotions ("under-controlled") RO-DBT focuses on problems of "over-control." There is a growing evidence base for RO-DBT for individuals with anorexia nervosa.
Finally, because we recognize that intensive treatment is… well, intense, we have groups like expressive arts and yoga. Part of what we are teaching is balance in all things, and combining "heavier" treatments with more light-hearted ones is important!
Treatment Programs
We provide several levels of care, helping people to re-integrate back into their lives while building lasting recovery and preventing future relapses. You can speak with one of our clinicians to determine the right level of care for your symptoms and your goals.
Partial Hospitalization Program (PHP)
What does php include?
ATTENDANCE
* All patients in 10 hour PHP attend Saturday program unless an exception is made.
* Some 6 hour patients are encouraged to attend Saturday program as well.
Intensive Outpatient Program (IOP)
What does IOP include?
ATTENDANCE
Tracks Designed to Meet Comorbid Conditions
Eating disorders tend to be comorbid with other psychological or psychiatric conditions. Most typically, individuals with an eating disorder may also meet criteria for one or more the following disorders:
Our primary treatment approach, DBT, has been shown to be effective in treating many components of these comorbid disorders. However, in order to provide more comprehensive treatment for some of these disorders, we offer "tracks" that involve specialized programming that is imbedded into the schedule of the treatment program.
Substance Abuse/ Co-Occurring Disorders
Young Adults with Anorexia Nervosa
Anxiety Disorders
Posttraumatic Stress Disorder
Other Specialized Groups
Supportive Housing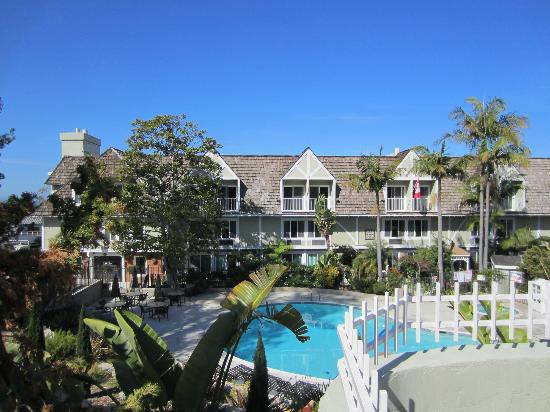 How does payment work?
The majority of our patients use insurance since we are contracted with many major insurance companies. Cash payments are also accepted.
Insurance Verification Specialist

(858) 534-8019