Erin Parks, PhD
Director of Outreach and Admissions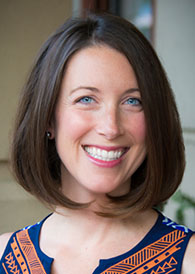 Dr. Erin Parks is a clinical psychologist and the Director of Outreach and Admissions for the UCSD Eating Disorder Center for Treatment & Research. Dr. Parks is a graduate of Northwestern University and UCSD/SDSU's Joint Doctoral Program in Clinical Psychology, where she specialized in neuropsychology and conducted neuroimaging research of child development. Dr. Parks began working at the UCSD Eating Disorder Center for her post-doctoral fellowship. She has worked as a clinician in the Adolescent Clinic, was the founding manager of the Pediatric Clinic, and co-managed the Adult Clinic. She has also worked as a psychologist on the inpatient Medical Behavioral Unit (MBU) and co-lead the Intensive Family Therapy (IFT) program. As Director of Outreach and Admissions, Dr. Parks current focus is on how to best educate clinicians, parents, and the community about the neurobiological basis of eating disorders and the evidence-based treatments that are now available.
Karlee McGlone, LMFT
Admissions Manager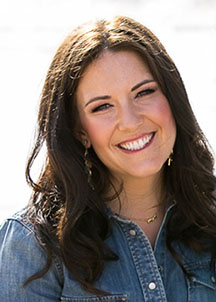 Karlee is a Licensed Marriage and Family Therapist with the Adult Eating Disorder Program. She conducts all admissions assessments to engage patients in treatment. Karlee is passionate about meeting individuals and their families when they are seeking treatment and working with them to get the care they deserve. She provides group, individual and family therapy. Karlee graduated from Point Loma Nazarene University with a B.A. in Psychology and earned her M.A. in Clinical Psychology from Azusa Pacific University. She has clinical experience treating eating disorders in residential, partial hospitalization, intensive outpatient and private practice settings. Karlee is the Membership Chair for the San Diego International Association of Eating Disorder Professionals Board.
Andrea Fessler, MA
Admissions Clinician for Adolescent & Pediatric Programs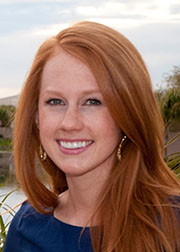 Andi is an admission clinician at the UCSD Eating Disorder Center. She graduated with her BA in Psychology from Arizona State University and went on to obtain her MA in Clinical Mental Health Counseling from the University of San Diego. During her graduate studies she was awarded the Dean's Merit Scholarship wherein her research interests centered upon the integration of positive psychology, strengths based approaches, and trauma informed care into mental health treatment. She previously interned at Center for Community Solutions of San Diego wherein she provided individual, couple, group and family therapy to survivors of sexual trauma and intimate partner violence. Her present clinical interests and specialized training include evidence-based trauma treatment, risk and trauma assessment, as well as the scientific and neurobiological underpinnings of eating disorders as it relates to treatment and advocacy.
Samira Zakkout, M.Ed./Ed.S.
Admissions Clinician for one-week Intensives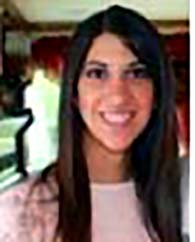 Samira is an admission clinician at UCSD Eating Disorder Center. She graduated with her B.S. in Psychology from James Madison University and earned her M.Ed./Ed.S. in Mental Health Counseling from the University of Virginia. Samira has experience providing individual and group therapy to adolescents and families in a residential setting and was employed as a Behavioral Support Specialist for a non-profit organization in San Diego. Samira is passionate about providing clinical services and support to children, adolescents, families, and adults.