Emily Gray, MD
Medical Director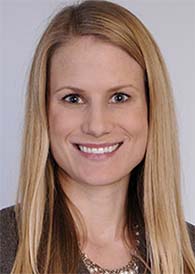 Emily Gray M.D. is the medical director of the Pediatric and Adolescent Eating Disorder Program at the UCSD Eating Disorder Center for Treatment and Research and an Assistant Clinical Professor at the UCSD School of Medicine. She is board certified in adult and child/adolescent psychiatry and completed her undergraduate, medical school, and adult psychiatry residency training at the University of California, San Diego. She received specialty training in child and adolescent psychiatry at the Massachusetts General Hospital (MGH)/McLean Hospital and after graduating, became faculty at Harvard Medical School with an appointment at MGH where she specialized in the treatment of eating disorders, child and adolescent psychiatry, and the overlap between psychiatric conditions and gastroenterology.
Leslie Anderson, PhD
Director of Training, Clinical Associate Professor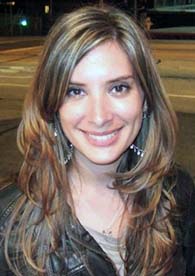 Dr. Leslie Karwoski Anderson is a clinical associate professor and training director at UCSD Eating Disorders Center. She has a Ph.D. in clinical psychology from the University of Kansas, and completed her clinical internship at Duke University Medical Center. Before coming to UCSD, she held a clinical faculty appointment at the University of Washington, was a supervisor in Marsha Linehan's DBT training clinic, and was a staff psychologist at the DBT Center of Seattle. She currently oversees the training and clinical supervision of the UCSD EDC staff, and conducts individual, family and group therapy for anorexia, bulimia, binge eating disorder and EDNOS. Her research interests are in treatment development, evaluation, and outcomes, especially with regards to adaptations of DBT and FBT, and she has published many journal articles and two books in this area. She frequently gives talks and workshops on DBT, eating disorders, suicidality, and related topics in the community and at national conferences. She is currently serving as the co-chair of the Academy of Eating Disorders SIG Oversight Committee, and is a member of the Membership Recruitment and Retention Committee.
Jessie Menzel, PhD
Program Manager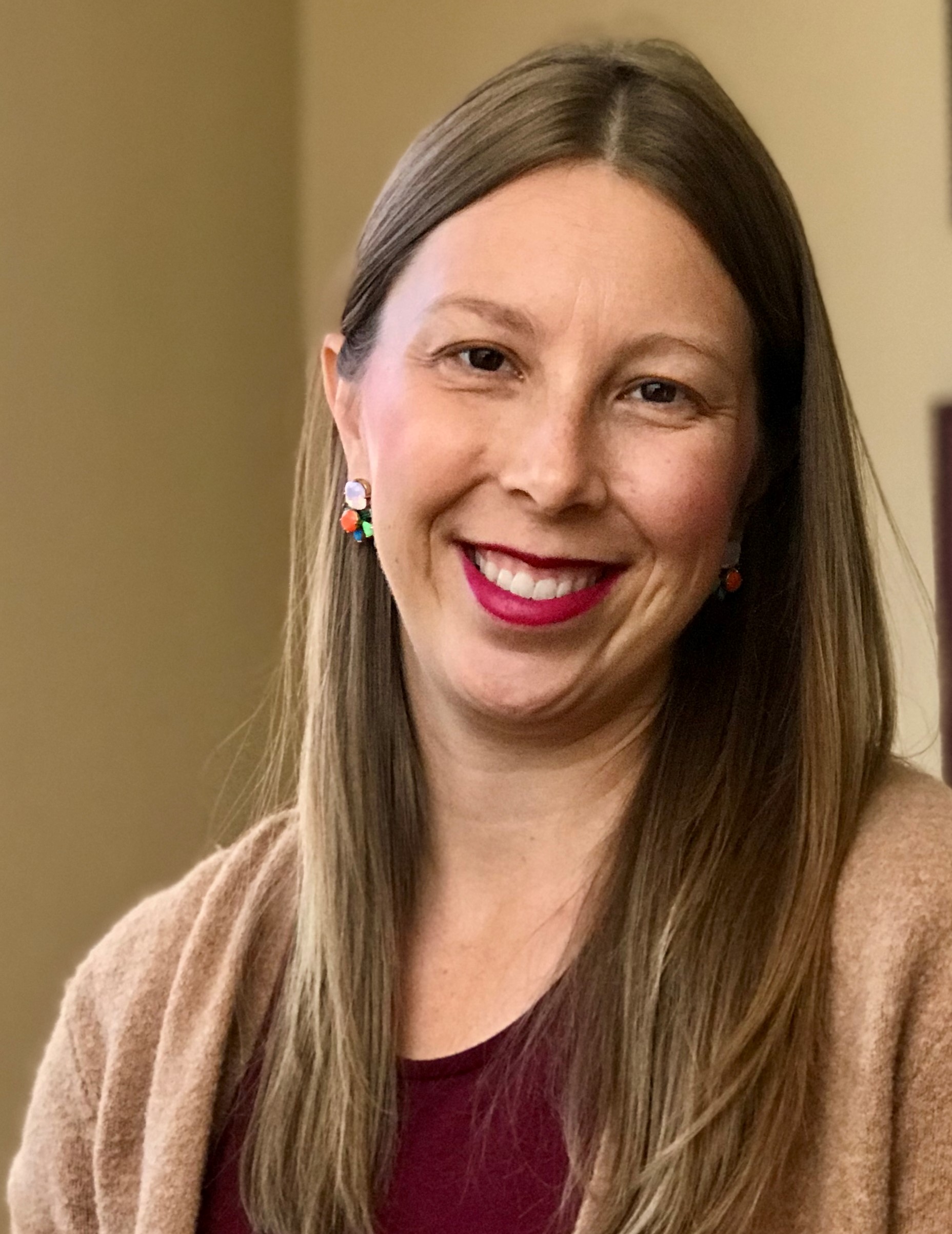 Dr. Jessie Menzel is a psychologist at the UCSD Eating Disorder Center for Treatment and Research. She earned her PhD in clinical psychology from the University of South Florida and completed her internship at UCSD and the San Diego VA Healthcare System. Dr. Menzel has extensive treatment experience working with adults, adolescents, and children with eating disorders at all levels of care. She has specialized training experiences in family-based therapy, cognitive behavior therapy, dialectical behavior therapy, motivational interviewing, and exposure and response prevention for OCD and other anxiety disorders. Dr. Menzel has conducted research on risk factors for eating disorders and her current interests are in the development of innovative treatments for eating disorders, particularly Avoidant-Restrictive Food Intake Disorder. Dr. Menzel provides individual, family, and group therapy at the Pediatric Program.
Kristen Nichols, MA, MFTI
Therapist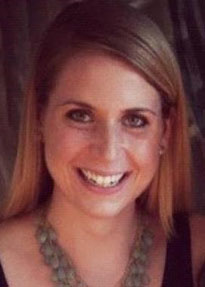 Kristen Nichols joined the UCSD treatment team as a MFT Registered Intern in July of 2014. She graduated from Boston College with a M.A. in Counseling Psychology and received her B.A. in Psychology and Health: Science, Society, and Policy from Brandeis University. Previously, Kristen completed a clinical practicum at the Wheaton College (MA) Counseling Center, where she provided individual therapy and group psychoeducation to adolescents and young adults struggling with eating disorders, anxiety, and depression. Kristen currently provides individual, family, and group therapy at the UCSD Pediatric Program. Her clinical interests focus primarily on the treatment and prevention of eating disorders and weight management issues.
Laila Madni, Psy.D.
Post-Doctoral Fellow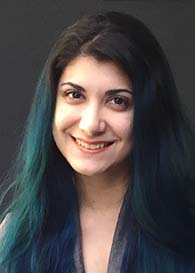 Dr. Laila Madni is a post-doctoral fellow at the UCSD Eating Disorders Center for Treatment and Research Program. She earned her B.A. in Psychology and a minor degree in Fine Arts from the University of Southern California in 2012, and her Psy.D. from the California School of Professional Psychology at Alliant International University, San Diego in 2016. She completed her Clinical Internship at Tarzana Treatment Centers in the Youth Program where she provided individual, group, and family therapy to children and adolescents with substance use disorders, mood disorders, anxiety disorders, disruptive disorders, and trauma in an intensive outpatient setting. Dr. Madni has extensive experience in crisis intervention, and received training in DBT and CBT as a pre-doctoral practicum student in the adolescent program of the UCSD Eating Disorders Center. Her clinical and research interests include child and adolescent mood disorders, body image disturbance, suicidality, and mindfulness.
Sammi Montag, RD
Registered Dietitian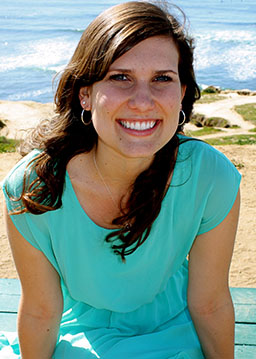 Sammi Montag is a Registered Dietitian working with the adolescent and pediatric day treatment and IOP programs since October 2014. Sammi earned her Bachelor of Science in dietetics from Point Loma Nazarene University and went on to complete a yearlong dietetic internship at UCSD Medical Center before taking the registration exam to become a dietitian. With a clinical background, Sammi has gained experience working with various patient populations including oncology, cardiology, renal, intensive care, diabetes, and eating disorders. Sammi is a member of the Academy of Nutrition and Dietetics, the San Diego Dietetic Association, and the San Diego Dietitians in Eating Disorders Group. With a passion for outpatient nutrition and eating disorders Sammi is excited to be a part of the eating disorder treatment team.
Heather Halford, BA
Office Manager and Psychiatric Technician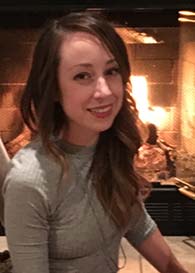 Heather Halford joined the UCSD Eating Disorders Treatment & Research Center in 2012 after obtaining a B.A. in Psychology from University of California San Diego, where she developed an interest in eating disorders. At the Pediatric Program, Heather works closely with clinical staff in providing meal and group support to patients and their families.